Motorola is upgrading DROID Turbo directly to Android 5.1 Lollipop as per the company's latest tweet. Currently DROID Turbo is running on Android 4.4 KitKat.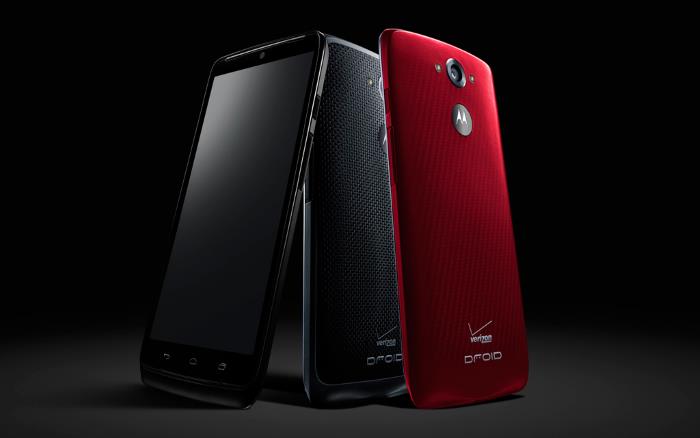 The tweet as mentioned below has been a pleasant relief to users who were expecting for an upgrade to Android 5.0 Lollipop. Similar statement has been made few months ago for an upgrade but nothing materialized thereafter. Such a long delay was not expected from a company like Motorola. It is important to note that they are providing regular updates to other range of smartphones promptly.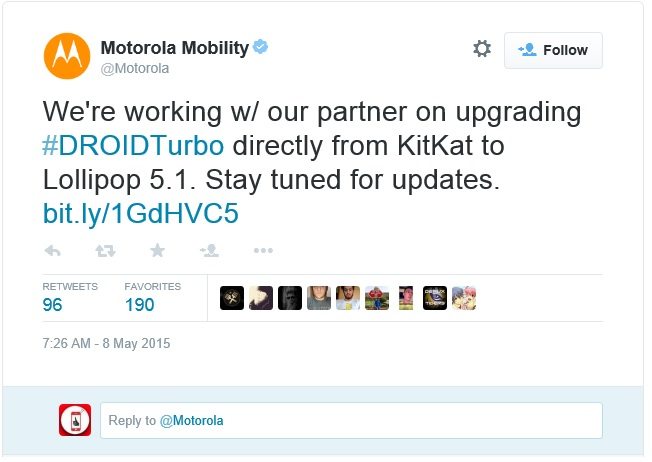 Users may face some technical snags when their phones will be upgraded to new version as per Luciano Carvalho (software engineer at Motorola). This may happen due to bugs in Android 5.1 Lollipop.
We will keep you informed with more about the upgrades when it comes.