Motorola has finally announced the very-anticipated Verizon-exclusive Motorola DROID Turbo 2 and Motorola DROID MAXX 2. The latter one is a midranger and is marketed as a phone that provides "max value" to the users with its insane camera quality and battery life.
The DROID MAXX 2 is the US version of the Moto X Play and comes with a very simple but robust and grippy design. The back panels are interchangeable and come in different colors for different tastes. Moto Flip Shells will also be available for the phone to give it some protection as well as a fresh look.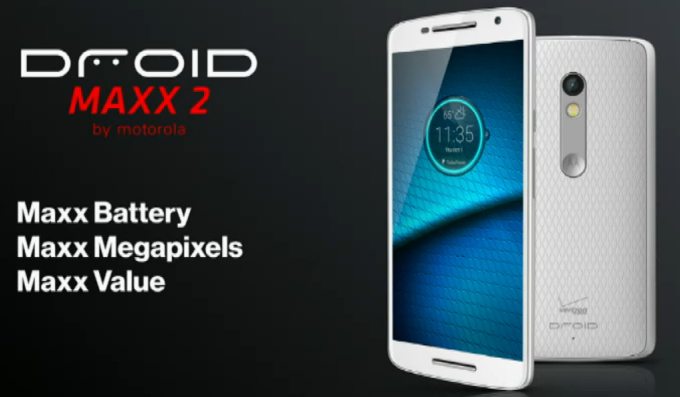 As far as specs are concerned, the Motorola DROID MAXX 2 rocks the same internals as the Moto X Play. There's a 64-bit octa-core Snapdragon 615 SoC clocked at 1.7GHz coupled with 2 GB of RAM. Internal storage is 16GB and is expandable up to 128GB. The 5.5-inch Full HD display is a visually satisfying one, while a 3,630 mAh battery claims to keep the phone running for up to 48 hours in mixed usage. The DROID MAXX 2 also sports turbo charging, which gives you 8 hours of usage with just 15 minutes of charging. The 21MP primary camera comes with a dual-tone dual LED flash and F2.0 aperture, while selfies and video calls are served by a 5MP front camera.
The Motorola DROID MAXX 2 will reach the stores on October 29th and you can make it yours for just $384. If you want a contract with Verizon, you will have to pay $16 per month for 2 years.