After a countless number of leaks and renders, the Moto Z2 Play is finally here. The smartphone has gone in Brazil with tweaks to design, internals, and camera. Motorola also showcased some new Moto Mods alongside the Z2 Play at launch. So, without further ado, let's find out the details.
Moto Z2 Play Design, Specifications, and Price
At first glance, the all new Moto Z2 Play looks similar to the original variant, but there are subtle changes to design making it an improved offering. For example, the redesigned fingerprint sensor on the front and an antenna band that runs along the entire edge of the back side. The second generation Z Play is 1 mm thinner than its predecessor, but the other dimensions have remained the same to allow the usage of older Moto mods. There is a water-resistant nano-coating for protection against minor spills.
Coming to specifications, the Moto Z2 Play features a 5.5-Inch Full HD IPS LCD powered by Qualcomm Snapdragon 626 and a choice of 3GB or 4GB RAM. Internal storage depends on the variant you choose. For 3 Gigabyte RAM model, you will 32 GB internal storage, whereas it doubles for 4 GB RAM variant. Connectivity options include dual-band Wi-Fi 802.11n, Bluetooth 4.2 LE, A-GPS/GLONASS, NFC, and USB-C. And before you ask, the headphone is still present on the Z Play iteration.
As for the camera department, Moto Z2 Play features a 12-megapixel camera with dual pixel phase detection autofocus and f/1.7 aperture, that can also do 4K video. Coming to the front, you will notice a 5-megapixel shooter with f/2.2 aperture and wide-angle lens.
The Moto Z2 Play will be available in Brazil starting today for R$ 1,999 and globally later this month.
New Moto Mods and Moto Shell
Motorola also introduces new Moto Mods alongside the Moto Z2 Play in Brazil.
Moto GamePad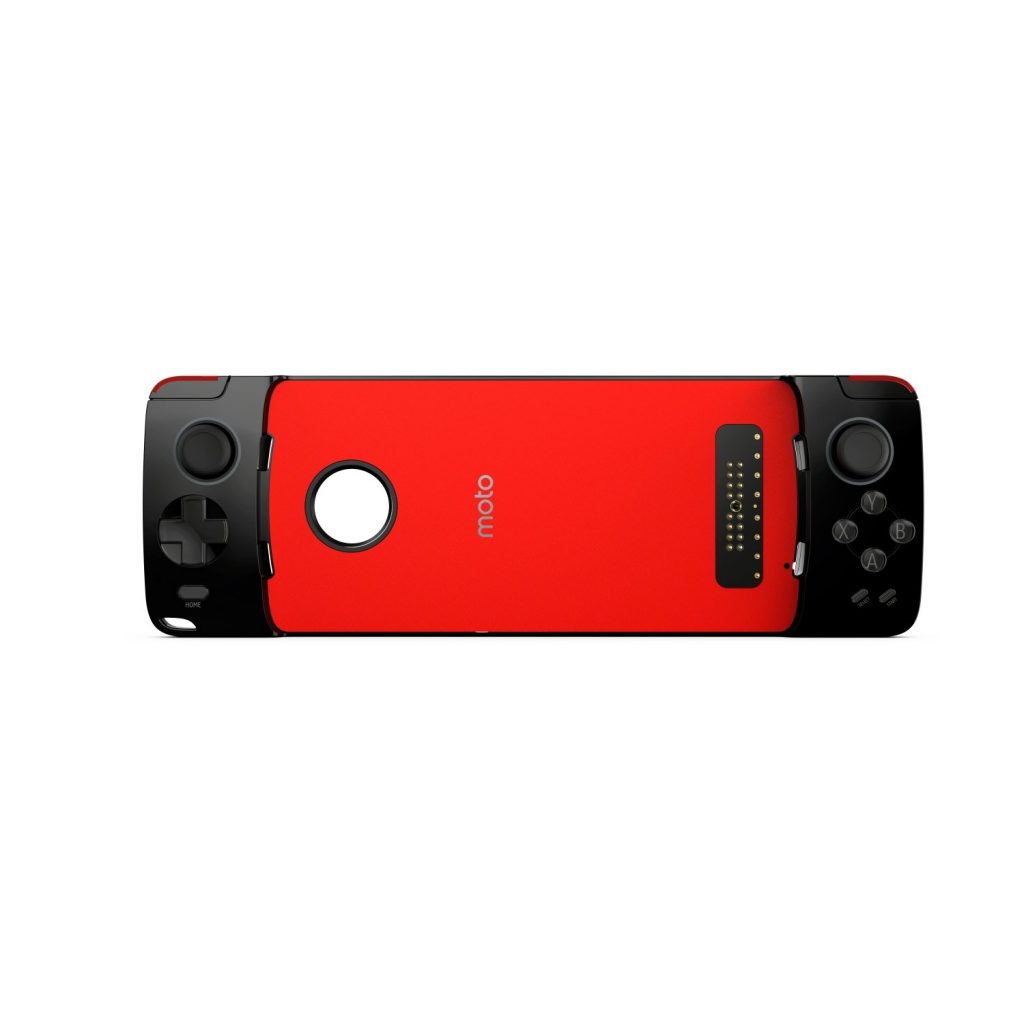 This Moto Mod turns your phone into a handheld gaming console, complete with dual analog joysticks and D-pad controls. To aid your battery for prolonged gaming, it sports a 1,035mAh built-in battery.
Moto TurboPower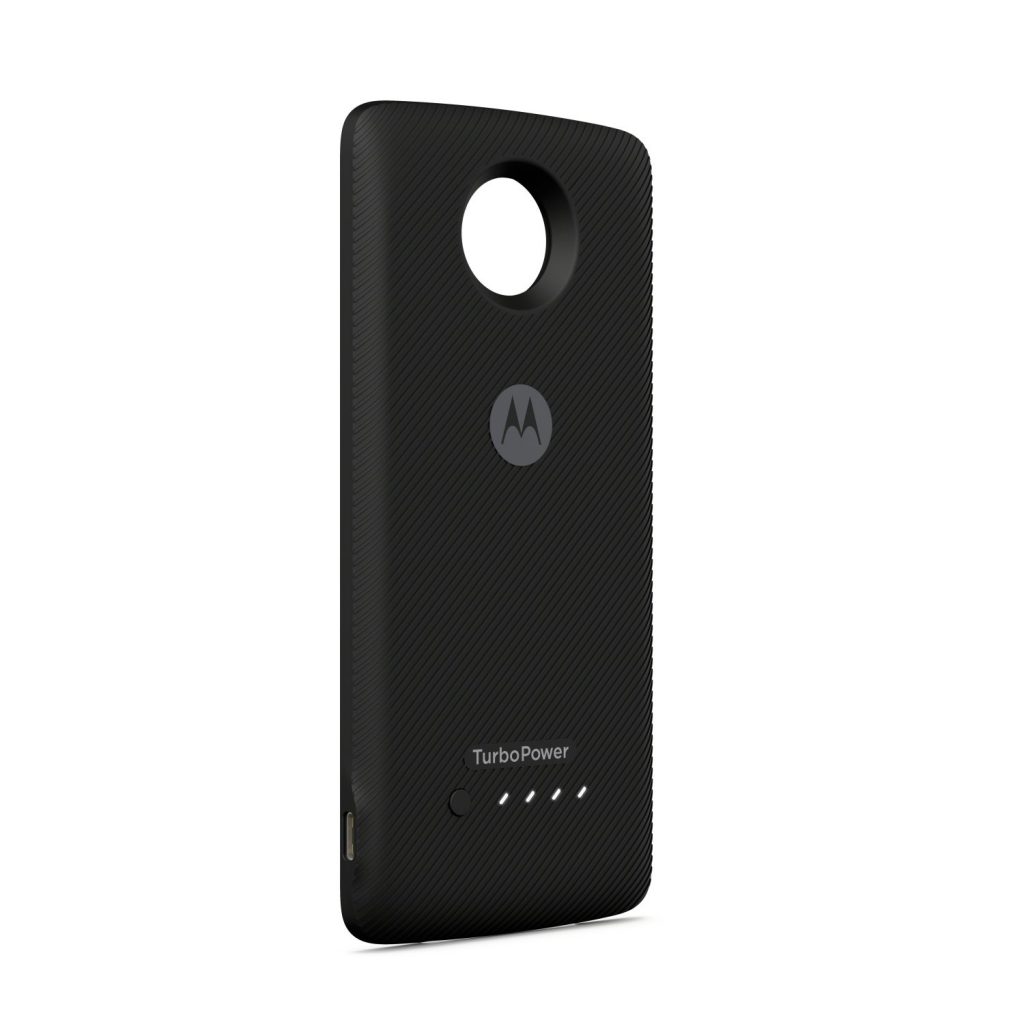 Just as the name suggests, it adds extra juice to your smartphone. The Moto mod features a 3,490mAh battery and can fast-charge your phone.
JBL SoundBoost 2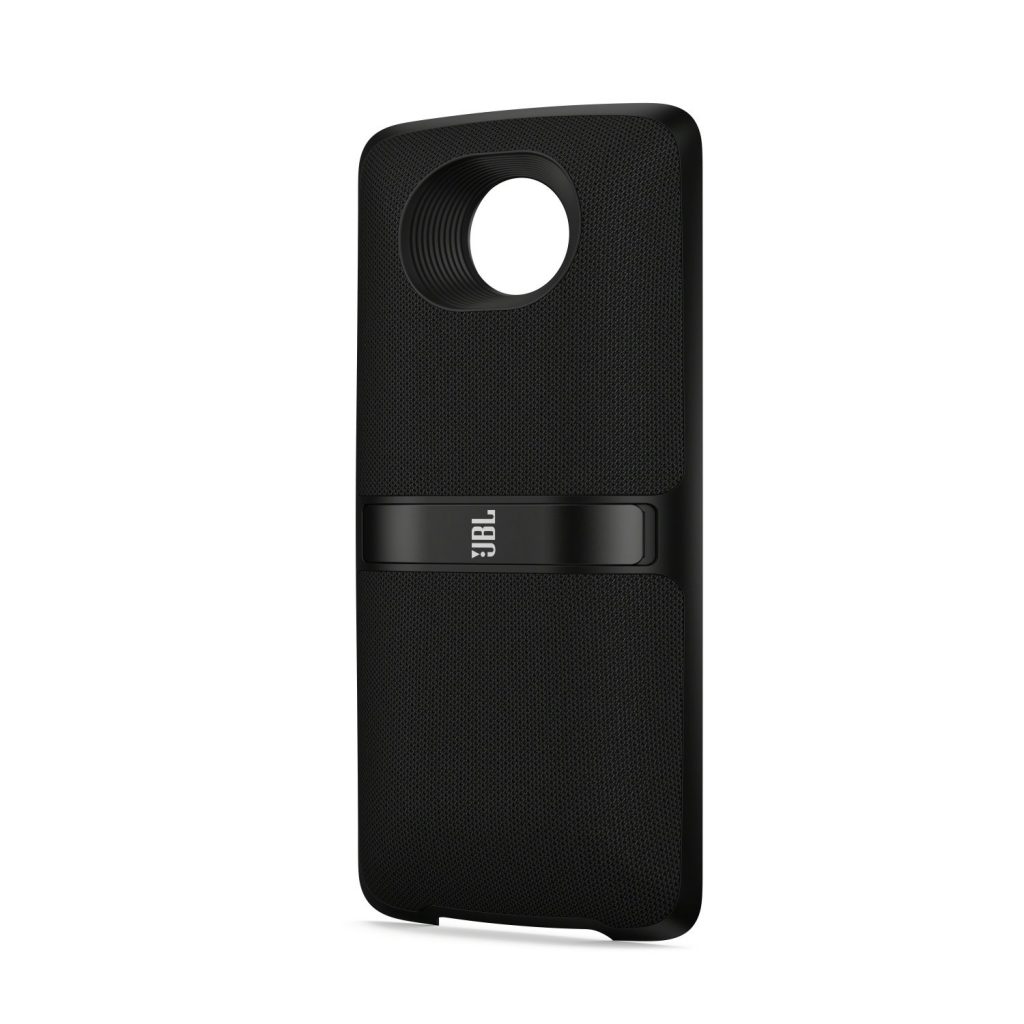 The last one to be unveiled yesterday was second generation JBL SoundBoost. It puts powerful 2x3W stereo speakers on the back of your phone with a built-in kickstand. Other features include 1,000mAh battery and splashproof coating.
Other than the Moto Mods, four new Moto Shells have also unveiled with Wireless Charging capability.
All the Moto Mods and Shells will be available globally this summer. The Moto Shells will cost $39.99, whereas, each Moto Mod will carry a price tag of $79.99 each.