The Moto X 2016 was the earlier speculated name of the next Moto flagship, and now we know that the two new phones will be called Moto Z Play and Moto Z Style. Also, it was earlier believed that the phones would be launching on 14th June, but a new press image has leaked out today suggesting that the Moto Z phones will be launched on 9th June.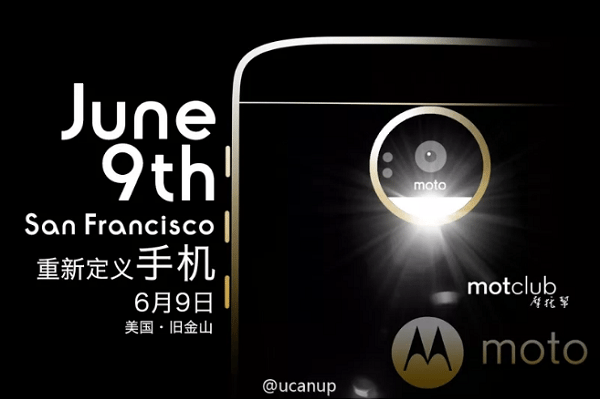 Motorola, which is now owned by Lenovo and was a part of Google earlier, has filed for a trademark for the name "Moto Z", which is why it is being speculated that the "X" moniker will be dropped from now onwards. The invite shows the large circular camera module and the LED flash glowing in full glory, and the design of phone matches the recent leaks.
Apart from the invite, an image of the Moto Z DROID Edition and MotoMods had leaked out earlier today. MotoMods are apparently the modular accessories for the phone that will attach to the device using the modular backplate at the bottom of the rear side of the device. As reported by TheVerge, Motorola might release six different modules including a stereo speaker mod, battery pack mod, professional camera mod, theater mod, style mod, and adventure mod.
As reported by TechTimes, the Moto Z Style and the Moto Z Play will come with 5.5-inch Quad HD screens. The Style will be the more powerful and costlier variant and will come with Snapdragon 820 processor, while the Play will use a Snapdragon 625 CPU. Both the phones are expected to come with great camera improvements over the Moto X 2015.