Things started getting more exciting when popular leaker Evan Blass revealed that the Moto X 2016 will be renamed as the Moto Z. The leaker had earlier revealed some renders of the phone showing modular backplates and large camera sensors. But today, Blass has leaked out the Moto Z "DROID" renders along with its modular attachments called "MotoMods".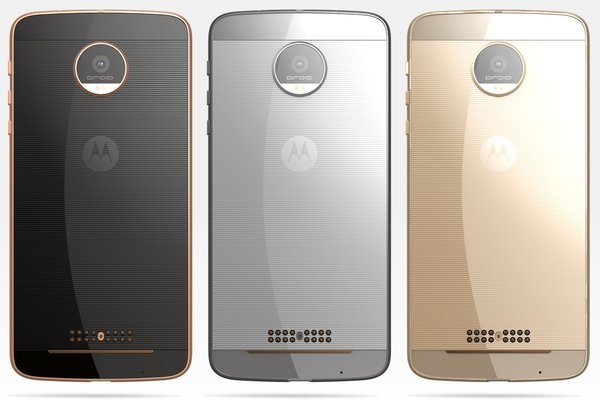 For those who don't know, the DROID edition phones are the same phones with very minor changes meant exclusively for the US carrier Verizon. Comparing these Moto Z DROID renders to the original Moto edition renders leaked by Blass earlier, there are only two visible differences. First of all, the "moto" branding on the camera module has been replaced by the "DROID" branding. Secondly, the DROID phones get new, more stylish color schemes.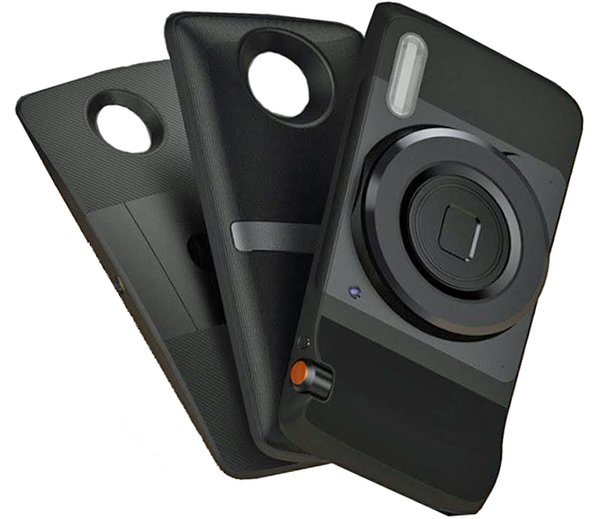 Talking about the modular attachments, we already know that the backplate (the pins on the bottom of the phone's rear) will allow the user to attach various modules to the phone. Well Evan has leaked a photo of three of those modules. The first one if the camera grip that comes with a flash bulb, and optical zoom, and a physical camera button. The second module is probably a battery pack with a kickstand at the back. The last one might either be a speaker or a projector attachment according to earlier rumors.
As we said earlier, the Moto Z is really getting exciting now and we can't wait to learn more about the phone. The phone is going to be launched on 14th June, so hopefully we won't have to wait too long for more details. Stay tuned.