There are reports that bet on a new Motorola Moto G and Moto X models coming soon in August this year. One of the smartphones from Motorola will carry the name of Motorola Moto X Sport while the other could be named as new Motorola Moto G. These reports have come from Entel, one of the Chile's largest telecom companies.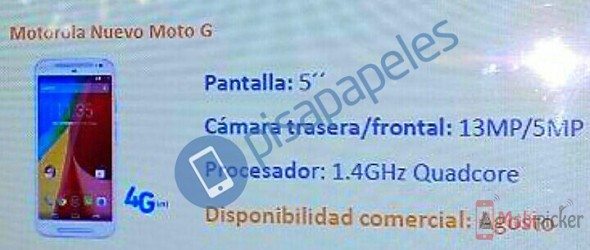 Moto X Sport may come to the rescue of those people who often drop their smartphones or like to use the phone in rains, as it will harsh enough to handle such situations. Motorola Moto X Sport seems to be quite different from Moto X 3rd gen. The leaked images show a Moto X Sport with 5.2inch screen with 16MP rear snapper and 5MP selfie camera. According to the leak, it will be powered by quad-core 1.5GHz CPU, however the model and manufacturer of SoC is not known yet.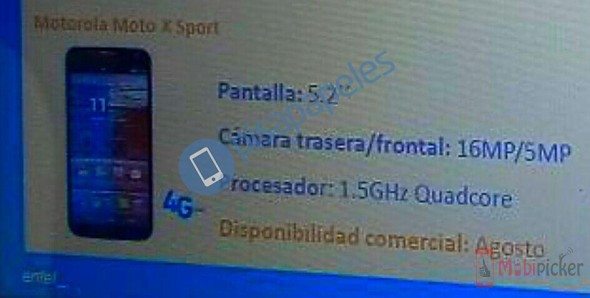 Like Moto G 2nd Gen, the new Moto G is touted to feature a 5inch screen with 13MP rear camera and a5MP selfie snapper. Also, the new Moto G will have a clock speed of 1.4GHz which is apparently better than the clock speed of 1.2GHz of Moto G second generation.
Although the reports are coming from a telecom giant Entel, we still suggest our readers to hold on their breath and take this news with a pinch of salt till the time there is an official statement.