We have great news for every Moto Maxx and Droid Turbo owner. If you want to check out the latest Android version, good people from XDA Developers released a new version of crDroid ROM based on the Android Nougat. According to XDA Developers page, many features found on the previous Marshmallow-based release are still working fine, although some CyanogenMod features might not be fully functional.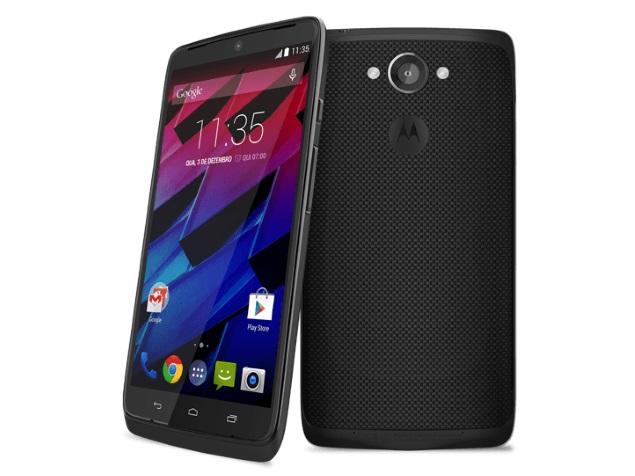 Check out the list below to see key features of the latest crDroid custom ROM (reported by bhb27, an XDA senior member):
1. Pre-installed SliN BHB27 Kernel – a "Slim" version of the custom kernel modified for Nougat update with its main controls and UI improvements tweaked for 100% stable experience.
2. The ROM comes Pre-Rooted
3. Turbo Toast app with support for Turbo Charging like in stock ROM
4. iSu app – an app to activate/deactivate CM building SU helps to use app that doesn't allow use on Rooted devices
5. BHB27 Mod Kernel Auditor – an app to control many aspects of the kernel for giving the user total control of kernel functions and information on how the device is indicating deep sleep time, battery status, logs etc. (images below)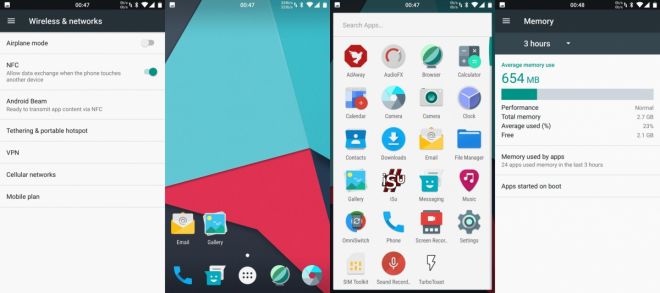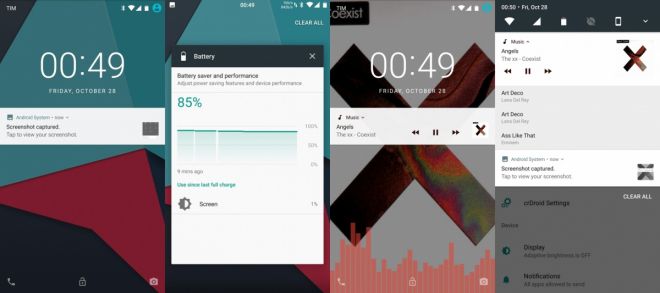 6. Permission to install Motorola apps direct from play *included VVM (VVM may only be accessible with the link, click here and chose open with play)
7. Notification LED support
8. All the custom featuring of Cyanogen available to Quark Like:
9. CMaction used to control quark sensor to enable gestures for ambient display, pick-up and Wave to wake the screen, Actions Double-Twist and Chop-Chop to lunch the camera or flash light
10. Support for all quark models (XT1225, XT1250 and XT1254)
11. Crossflashing & Configuration Override (You can crossflash radio image for a different variant of the phone, but the automated setup will not pick it up. Thus you'll need to manually override it through fastboot) check CM13.0 thread #1 post for how to and files CM-13 thread click here
12. Plus many others minor featuring, improves and bugs FIX that I have add for the past year to custom ROM for quark
If you want to install the latest crDroid Nougat-based ROM you'll need to download Android 7.0 Nougat crDroid ROM, Google Apps, and TWRP recovery. And, as with most custom ROMs, you'll need to root the device.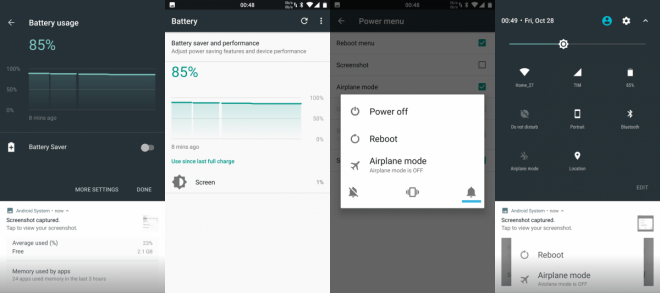 The installation requires from you to take the following steps:
1. Download the latest build of Android 7.0 crDroid ROM and Google Apps package for your Motorola smartphone.
2. Boot your device into TWRP recovery mode. Note: it is recommended to backup your important data and settings on the device, before you proceed.
3. If you are installing the crDroid ROM on top of another custom ROM, then you must perform Wipe Data on your smartphone's internal storage (without using an SD card or external storage).
4. Now perform Wipe System and Wipe Cache/Dalvik.
5. You can now browse and select the ROM file you downloaded earlier and hit the Install button from the recovery menu. Repeat the same step after reboot to install GApps as well.
6. Once again reboot the phone after both the ROM and Gapps are installed.
7. There's a chance for the error message "unknown command" to appear. Just ignore it, it is a known issue appearing on all Nougat devices running the latest TWRP software.
If you have any problems, or just want to know about all the details, visit crDroid 7.x ROM thread on XDA Developers.
That's it, if you followed all steps, your Moto Maxx or Droid Turbo should run the latest Android Nougat.