We are facing three quite different smartphones today. Motorola Moto M is the latest model from the Lenovo-owned Motorola, featuring MediaTek chipset and a 5.5-inch screen. LG V20 is the flagship phablet featuring superb hardware and a huge, 5.7-inch display, while Xiaomi Redmi 4 tries to bring the best money-hardware ratio, with a solid Snapdragon 430 and a 5-inch screen. Let's see how the three models compare, and which one is the best buy of the bunch.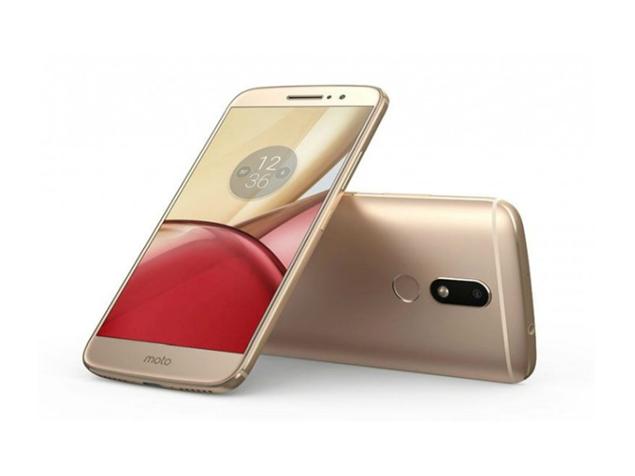 Dimensions, Design
Let's start with Xiaomi Redmi 4, the model with the smallest screen of the bunch. It measures 141.3 x 69.6 x 8.9 mm, featuring attractive metal unibody design characterized by three soft keys under the screen, along with the main camera and a fingerprint sensor placed in the upper middle part of the backside. The phone looks nice, with just a few details visible on the body, a solid metal chassis and just one antenna band placed on the bottom of the backside.
Motorola Moto M measures 151.4 x 75.4 x 7.9 mm, dropping the Home button, instead placing the fingerprint sensor at the back, under the main camera lens, similarly to the Redmi 4. The phone sports a design similar to the Moto G4 model, except the Moto M having a metal body, two antenna bands on the back, and a fingerprint sensor placed on the spot of Motorola logo found on the Moto G4 and Moto E3 Power. Nothing special in terms of design, with the phone looking a bit like the Galaxy S7.
LG V20 features a modern industrial design with sharp edges, thin side bezels and a dual camera setup placed on the upper middle part of the backside. The phone features an auxiliary screen found above the main one, with the selfie camera placed next to it. LG V20 measures 159.7 x 78.1 x 7.6 mm, making the device noticeably larger than the other two models from today's specs clash. LG V20 is a sight to behold; it looks like a huge black monolith shining with a strange energy capable of attracting lots of looks.
Hardware, Display
After the Moto E3 Power, the Moto M is another Motorola smartphone powered by a MediaTek-made chipset. The phone is powered by the Helio P15 (4×2.2 GHz Cortex-A53 & 4×1.0 GHz Cortex-A53, along with Mali-T860MP2 GPU). The P15 is around 10 percent more powerful than its predecessor, Helio P10. The Moto M packs 4 GB of RAM and 32 GB of internal storage (expandable via SIM 2 slot).
Xiaomi Redmi 4 comes with a Snapdragon 430 (Octa-core 1.4 GHz Cortex-A53, Adreno 505 GPU) under the hood. While the processor isn't as powerful as Helio P15, Adreno 505 is a better GPU choice than the one found on the P15. The Redmi 4 has 2 GB of RAM and 16 GB of built-in storage (expandable via SIM 2 slot).
LG V20 comes with the Snapdragon 820 (2×2.15 GHz Kryo & 2×1.6 GHz Kryo coupled with Adreno 530). The 820 isn't as powerful as the latest Snapdragon 821, but it is still a beast of a chipset, able to chew anything you throw at him without any problem. The device features 5 GB of RAM and a choice between 32 GB or 64 GB of built-in storage (expandable via dedicated microSD card slot).
All three models feature different sized screens. The Redmi 4 comes with a 5-inch, 720p IPS LCD display. Although sharpness isn't something Xiaomi should be proud about (296 ppi pixel density), the screen is solid for the price. It offers natural looking colors and wide viewing angles.
Motorola Moto M packs a 5.5-inch, 1080p Super AMOLED screen, with a sharpness of 401 ppi, rich colors, and deep blacks. Screen size is perfect for watching movies and surfing the web.
LG V20 has two screens. The main one measures 5.7 inches, has a 1440p resolution (with an excellent sharpness of 513 ppi). The panel used is IPS one, offering natural colors. The screen is huge, perfect for any kind of usage scenario. Secondary screen measures 2.1 inches, featuring a resolution of 160 x 1040 pixels; it is used for showing important info, as well as incoming notifications.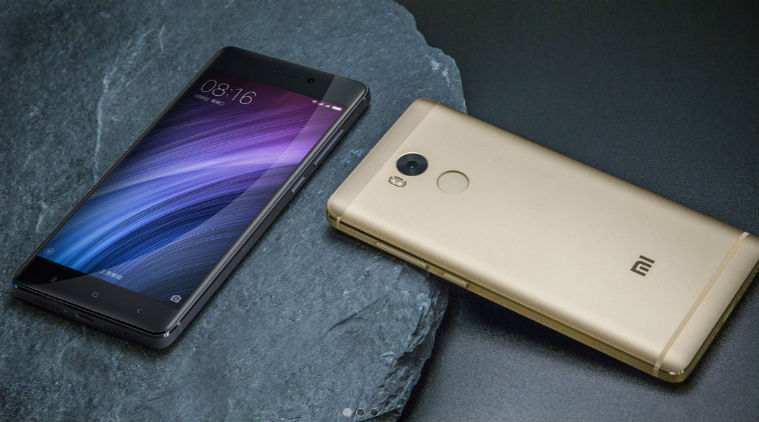 Camera
LG V20 comes with a superb, dual-lens camera consisting out of one 16 MP (f/1.8) and one 8 MP (f/2.4) sensor. The camera is superb, great for taking pictures in the dark, supporting laser autofocus, OIS, LED flash, and HDR. It can record [email protected] videos, as well as [email protected] slow-motion videos. The selfie snapper counts 5 MP (f/1.9).
Motorola Moto M features a 16 MP (f/2.0) main camera, supporting phase detection autofocus, LED flash, and HDR. It can snag 1080p at 30 fps videos. The front-facing camera has 8 MP.
Xiaomi Redmi 4 is equipped with a 13 MP (f/2.2) main camera, capable of recording [email protected] videos. The main camera supports phase detection autofocus, LED flash, and HDR. The selfie camera has 5 MP (f/2.2) and is capable of snagging 1080p videos.
Battery, Software
The Redmi 4 comes with a huge, 4,100mAh battery, capable of powering the device for at least two days. LG V20 has a 3,200mAh battery, a bit humble capacity for a 5.7-inch phone. Motorola Moto M packs a 3,050mAh battery; solid for a 5.5-inch device, but the capacity could've been a couple of hundred mAh larger.
As for the software, both Xiaomi Redmi 4 and Motorola Moto M run under Android Marshmallow, with the Redmi 4 also sporting a Xiaomi-made MIUI 8 user interface. The V20 packs Android Nougat out-of-the-box, coated with LG's UX 5.0 UI. All three models feature a fingerprint sensor, along with the support for fast battery charging tech. LG V20 also has an MIL-STD-810G certification (resistant to drops from up to 4 feets).
Conclusion
The Redmi 4 should sport a price of around Rs 8,900 ($130) and for that amount of money, the phone is a great choice. The Moto M should sport a price of around CNY 1,999 (around Rs 20,000, $290) when it becomes available for purchase. Solid price, but if you want a cheap phone packing powerful hardware, it's better to look for the Redmi 4 Prime, which sports a 5-inch 1080p display, 3 gigs of RAM and a Snapdragon 625, with a suggested price of around Rs 11,900 (around $175).
As for the V20, it is one of the best smartphones around; if you have the money (the device should cost around Rs 40,000) and love its huge screen, go for it. It offers superb hardware, awesome camera, quality chassis, and Android Nougat.