Motorola is all set to launch the Moto G 4G with the July 28th event fast approaching. We've had our fair share of rumors regarding the Moto G and we now know that the device will come with LTE support, a 13MP main shooter with a 5MP front facing camera, a Qualcomm Snapdragon 410 processor and a SD card slot. The device is to be powered by a 2470 mAh battery and run Android 5.1 Lollipop out of the box as we reported earlier.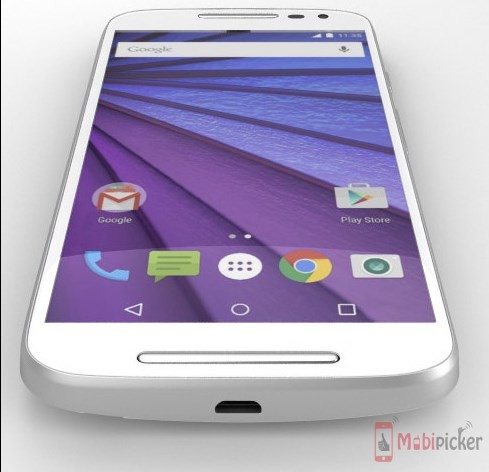 We had previously revealed the Moto G is expected to be water resistance and new renders revealed by the people of Mobile Syrup today, confirm the news. The images show a dummy of the Moto G that is to be showcased in stores across Canada. The interesting fact that is revealed is that the Moto G is IPX7-certified which confirms it's water-resistant!(The industry standard of 1m for 30minutes)
The device is expected to be released on the 28th of July and it will be available for the Indian consumers!