Moto G5 Plus got launched and now it's the time for its closest sibling, the Moto G5, to debut in India. Lenovo announced that the company will host the Moto G5 India launch on April 4, the same date when Sony Xperia XZs should launch.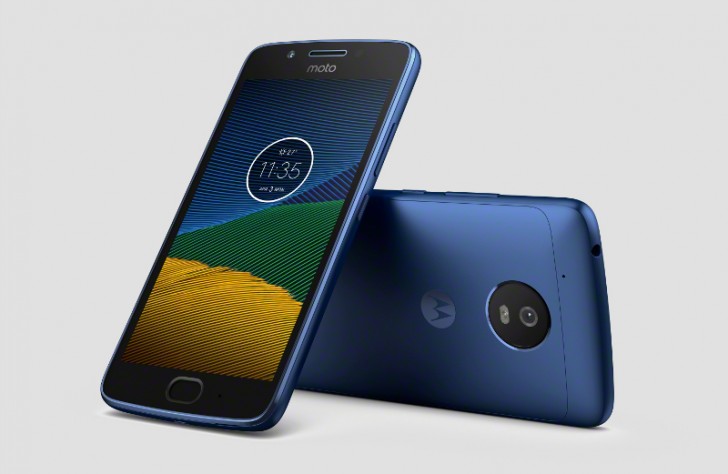 Moto G5 will be exclusive to Amazon India, just like the Moto G5 Plus is a Flipkart exclusive. The smartphone will go on sale at 12 am IST on April 5. Amazon Prime customers in India will be offered with a special Moto G5 launch offers, but details are still unknown.
As for the price, the device should sell for less than the Moto G5 Plus, and it will also come in many different flavors. Since the Moto G5 Plus holds a price of Rs 14,999 for the 3GB RAM+16GB storage variants and Rs 16,999 for the 4GB RAM+32GB storage variant, it is expected for the Moto G5's price to be lower than that. Since the phone (16GB version) can be found in the UK for about £165 (Rs 13,300) it is expected for the device to sport a similar price once it goes on sale in India.
As for the specs, the phone comes with Android Nougat (7.0), it features a 5-inch 1080p screen and is powered by Snapdragon 430 chipset. You have a choice between 2 or 3 gigs of RAM and 16 or 32 GB of internal storage, which can be expanded with a microSD card.
On the back, there's a 13MP camera, with a 5 MP selfie snapper. The phone rocks a 2800mAh battery, and it is available in two color choices: Lunar Grey, and Fine Gold.
Other notable features include a fingerprint scanner, and the access to Google Assistant, a feature once exclusive to Pixel phones. Also, there are a plethora of Moto-exclusive features such as Moto Display, Actions, twist gesture, and a One Button Nav mode.