Motorola Moto G series is notorious for giving away a mobile device with rich specifications in entry-level price range with no concession on the quality. All this has led to increasing buzz for each Moto G successor landing on the market shelves. Motorola has revealed the Moto G(2015), which has lived upto the expectations and excitement it has already created in the tech groups.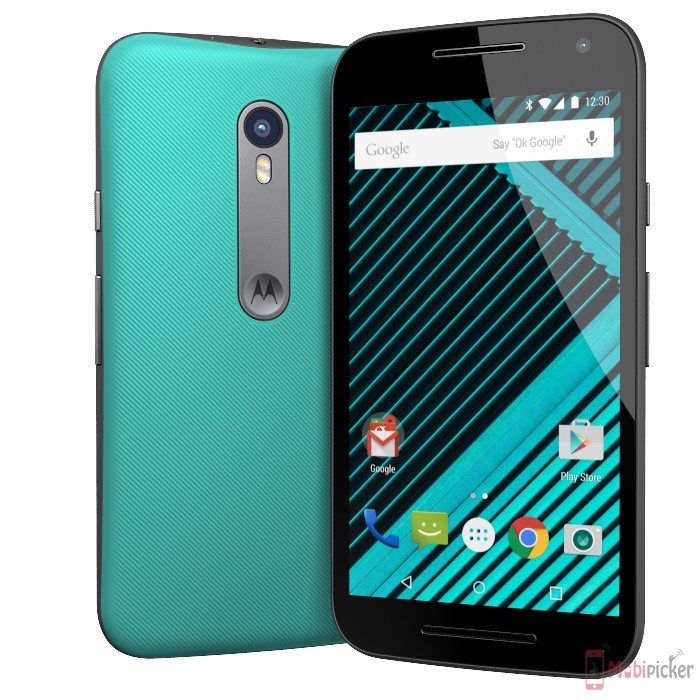 As expected Moto G(2015) comes with a improved design, upgraded specifications, and Custom maker through which you can  personalize your Moto G. Motorola has very smartly blended the upgrades in hardware with fresh design and look while keeping it under the desired budget.
Like its predecessor, Moto G(2015) sports a 5" display with 720x1280p resolution which is adequate for the device in the price range. Powered by 64bit quad-core Snapdragon 410 it is first device in series to house a 64bit cpu.
The Moto G (2015) will be available in two variants. The first variant will have 1 GB of RAM with 8GB onboard storage while the other has double the specifications of the first making it stand with 2GB of RAM and 16GB native storage. However both the versions supports expandable memory upto 32GB through microSD card.
Moto G(2015) still supports 13 MP back and 5 MP front camera. The only upgrade in camera section is the provision of dual-tone LED flash on the flip side of the device. This is expected to capture some great shots during night using flash. Apart from that, Moto G (2015) gets the Quick Capture gestures from the Moto X, which when flicked swiftly will open the camera app, even during the phone standby. Repeat flick will switch it to selfie mode.
The Moto G will be fully customizable via the Moto Maker and goes on sale from July 28th. It will cost you US$ 180 for the 1 GB RAM model and US$ 220 for the 2 GB RAM variant.