Comprehensive specs of two mobiles leaked in the most unusual form today. Two forthcoming add-ons to the Motorola lineup got even pricing information and recorded on the web site of UK retailer Argos, with complete comprehensive specs. The apparatus, we talking about are Moto G Titan & Moto E Styx.
The Moto G Titan is actually a 4G LTE model of the Moto G (2014). It fits in an identical chassis as the present Moto G, measuring 141.5×70.7×10.99mm but weighs at 155g that is 6 grams more than its predecessor. The display size is maintained at same 5 inch with improved resolution of 1280 x 768 pixels. Other listed specs of Moto G Titan contain a quad core CPU, 8GB of expandable storage, and an 8Megapixels snapper.  As expected from a 4G model, the cost recorded for the SIM-free version of Moto G Titan is £159.95, somewhat costlier than present Moto G.
Another device leaked is Moto E Styx and it is to the Moto E, exactly for same reason, what the Titan would be to the Moto G. Yes, it is also added with 4G LTE connectivity, while keeping the identical size and layout. Moto E Styx is also deserved upgraded quad-core CPU than dual-core on first Moto E device.  The Price for Moto E Styx listed as £109.95 that is £10 more than present Moto E.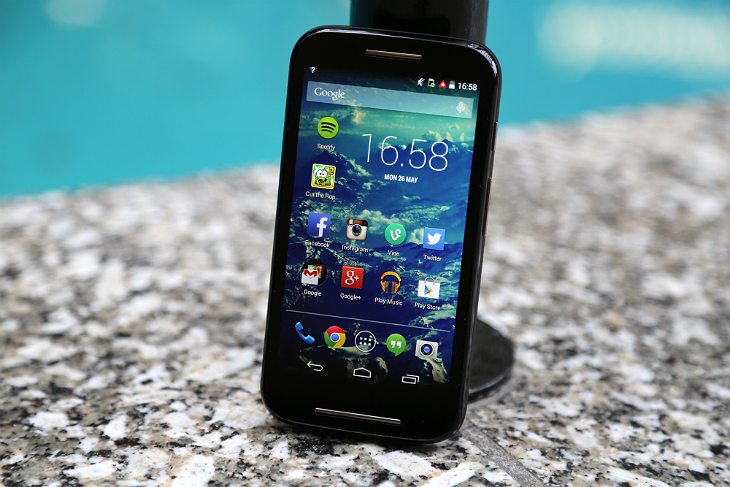 Both Moto G Titan & Moto E Styx are powered by the most recent accessible Android 5.0 Lollipop.
We're yet to see real pictures of both new smartphones, but given the identical measurements they'll most likely look the same as the present Moto G and Moto E. Motorola may announce these two newbies shortly, so we can learn more about functionality and availability.
Keep coming to stay updated!!