It may be a pleasant surprise if Motorola is going to release a new version of its ultra-cheap Android smart phone, the Moto E 2nd generation. The alleged images of second generation Moto E are making the round over internet.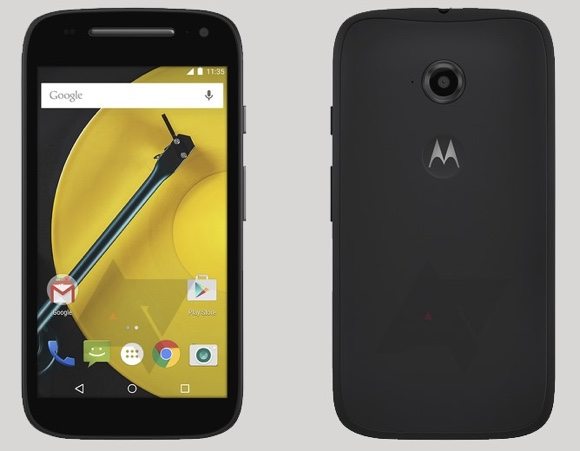 It appears as if Motorola has decided to give the handset a slight makeover in terms of its design like screen to body ratio, no camera flash, which mark signs of low-end devices. However it is a bit suspicious that there is a huge gap between the top speaker grill to the display of the phone which was not present in the original Moto E.
The new Moto E is rumored to have a 4.5-inch QHD display, Corning Gorilla glass screen, 5 MP rear camera, front camera (megapixel unspecified), quad-core Snapdragon 400 processor, 1 GB of RAM, 8 GB of internal storage, support for 4G LTE (yet not sure but expected), micro SD and Android 5.0 Lollipop (prominent attraction). Source predicted that the new Moto E could come at $115.
Affording consumers an opportunity of super-cheap way to get a taste of Lollipop would be sequel action . It let us to wait and see if Motorola's announcement comes along, may be at MWC in March this year.