As one of the most Popular and rewarding hobbies of millions, playing Video Games entertains the masses. Instead of going to a playground, most of the gaming population loves to spend time playing their favorite games. There are various gaming mediums available for the gamers. Each of these mediums allows you to play various types of games on many different types of devices such as PC, Consoles, Smart Phones, and other handheld gizmos. Here, we are going to talk about the most played PC games in 2016. For all those who love playing games on PC, the following list would definitely be a great source of Information. Let's have a look at some of the most valued and most played PC games in 2016.
1. League of Legends
Released back in 2012, League of Legends is still the highest grossing and one of the most played PC games in 2016. It's one of the best MOBA (Multiplayer Online Battle Arena) video game that ranked among the toppers throughout the year. Upon its release and the months that followed, League of Legends continued to grow. Shortly after three or four months, its player base climbed to 12 million. This number now counts at 32 Million Unique Players every month and there are more players registering every passing second.
In total League of Legends has now over a Hundred Million Unique player visits every month and this makes it one of the fastest trending MOBA game ever. All those who love playing games at home and are into MOBA games, League of Legends is one remarkable game to play. Packed with Fast-paced Action oriented gameplay, thrilling PvP and PvE combats, Online Battles, Loads of different types of enemies and Bosses, and all the brilliance in Visuals, League of Legends is one of the most played PC games of all times. Do try it out for a remarkable MOBA experience. You can get League of Legends for PC here.
2. World of Warcraft
World of Warcraft is another critically acclaimed title on our list of most played PC games in 2016. The game is a remarkable Inclusion to the already trending MMO-RPG genre is Supports Multiplayer mode as well. The game did really well in the beginning but in midst of 2016, World of Warcraft lost almost forty percent of its audience. This set the game back for a while but the updates later earned it a lot of new player base. With over 5.5 million new players every month, World of Warcraft is the second best grossing games of the year. Set in the Warcraft Universe, World of Warcraft is the fourth titles in the series.
Released back in 2004, World of Warcraft is still one of the most popular MMORPG game and is pacing really good in global markets. It offers features such as PvP, PvE, RP, and RP-PvE combats, team-based gameplay, Social element, NPCs and Quest-driven story, and loads of other exciting things. World of Warcraft is always up to date with latest content, DLC packs and all the amazingly addictive gameplay. To get involved in the World of Warcraft, You can download the PC version of the game from official WoW store.
3. Overwatch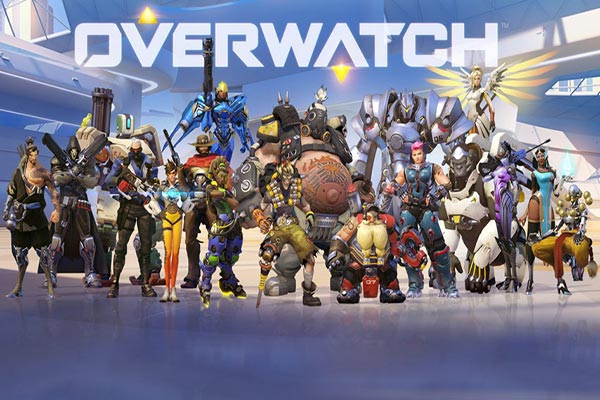 Overwatch is another fantastic release of the top tier developer Blizzard Entertainment. The game offers a Team-based Multiplayer First-person Shooter experience and is available to play on PC and a bunch of other platforms. This incredible game is probably the only new title on our list of most played games in 2016. It released in the midst of 2016 and became one of the hottest sensations shortly after. Till now, Overwatch has sold over 20 million copies worldwide and it's one of the latest trends in global markets. With all the Unique Characters, Environments, gameplay style, and other artistic aesthetics, Overwatch is one phenomenal game for all the hardcore FPS gamers. It offers multiple map types, game modes, and offers a simple yet amazing Plot with a great backstory.
The characters can perform various roles in the game. These roles include Offense, Defense, Support, and Tank. There are four Map types such as Assault, Escort, Control, and Hybrid. As Blizzard's fourth major Franchise, Overwatch lets you enjoy a mix-up of Team Fortress 2 and Titan (Blizzard's Canceled title) inspired gameplay and mechanics. For all those who love playing Multiplayer Online Shooter games, Overwatch will definitely be a great source of entertainment. As one of the highest grossing and rapidly growing titles, Overwatch is worthy of adding to our list of most played PC games in 2016. You can download Overwatch for PC here.
4. Far Cry Primal
Far Cry Primal came out in February 2016. This remarkable title broke all the previous records of any Open-world Action-Adventure game with Prehistoric experience and became one of the most played PC games in 2016. It's packed with amazing next-gen graphics and realism and this feature alone makes the game stand out as one of the most influential creations ever. It offers a great backstory, expensive open world environment, and a riveting plot that helps understand and master the game well. The innovative gameplay, fantastic and futuristic mechanics of the game are what makes you go crazy while playing the game.
As one of the best-selling and promising titles of the year, Far Cry Primal has the tendency to grow more. Keeping a really good pace in global markets, Far Cry Primal offers regular content upgrades that help you enjoy it even more. The crafting, exploration, Survival and Combat elements, plus all the prehistoric figures such as animals and locations, this incredible game is all about fun. If you are into Action and Adventure games, playing this amazing title will definitely satisfy your inner adventurer. Far Cry Primal is available for multiple gaming platforms. You can have the PC version of the game on steam.
5. Counter-Strike: Global Offensive
Counter-Strike: Global Offensive is an all times popular Multiplayer First-person Shooter video game. This remarkably addictive game is one best title among all the most played PC games in 2016. With its unique militaristic and War mechanics, Counter-Strike: Global Offensive ranks on top in modern Combat and Shooting oriented games. Released back in 2012, CS: GO became part of the all time hits on Steam and fourth most popular Shooting game in the history of gaming. The game offers Massively Multiplayer Online Shooting experience in which it allows you to play as one of the many forces types.
This allows you to enjoy bearing various types of weapons and completing the missions in different environments and locations. With over three million players registering each month, CG: GO is one of the fastest growing Multiplayer Shooting games. As a joint venture of top tier developer Hidden Path Entertainment and Valve Corporation is currently the Top PC games. You can download and Play Counter-Strike: Global Offensive on PC via Steam.
6. Hearthstone: Heroes of Warcraft
Another noteworthy title on our list of Most Played PC games is the extraordinary Hearthstone: Heroes of Warcraft. It's a Free-to-play Single and Multiplayer CCG (Collectible Card Game) developed by Blizzard Entertainment. With over 50 million players monthly, this game leaves titles such as Overwatch far behind. The popularity of Hearthstone: Heroes of Warcraft is increasing every day as the game offers new content regularly. Because of its popularity, the level of details and a huge player base, Hearthstone made its way to the trending eSports. In eSports, it's rapidly growing because of its uniquely designed tournaments, and all the matches. This enables Blizzard to earn more and in return, more of the fantastical content gets available for the players.
It offers various types of matches such as One-on-One, Tavern Brawls, Play Mode, Adventure, Arena, and Friendly Challenge. It offers three main types of cards including Spell, Weapon, and Minion. You can use a Deck of thirty Cards at a time. With over 1324 unique cards in total, 1054 collectible and loads of others, Hearthstone: Heroes of Warcraft lets you enjoy the most authentic and fantastic CCG experience ever. Hearthstone: Heroes of Warcraft is available to play on multiple platforms. You can download the game for PC from the official game store.
7. DOTA 2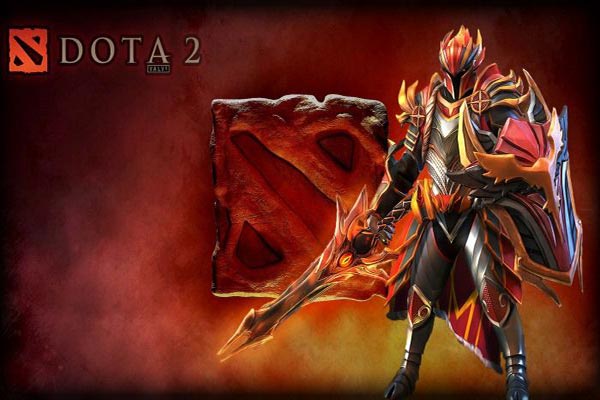 DOTA 2 or Defense of the Ancients 2, is another amazing Free-to-play MOBA title that ranks high among the Most played games in 2016. As the stand-alone sequel to the popular WoW mod, Defense of the Ancients, DOTA 2 has toppled Blizzard With respect to numbers. As compared to the Blizzard's WoW, DOTA 2 has a gigantic player base. With nearly 15 million unique players, DOTA 2 has over a million players signing every day. This means that DOTA 2 has a wider reach and is loved around the globe. With a variety of Arena based matches, unique characters, Weapons, and skills, DOTA 2 allows you to enjoy both Single and Multiplayer play.
This adds up a bit more spice to the play that lets you enjoy team-based encounters against the enemies. It offers a linear gameplay in which you are tasked to follow multiple lane maps, collect items on your way to the enemy Base, and destroy it. In a sense DOTA 2 offers a simplistic yet engaging gameplay that lets you enjoy playing the game for hours. DOTA 2 is an eSports sensation and Valve Corporation keeps on arranging various gaming events worldwide. You can watch the live stream on Valve Corporation's DOTA 2 official website. You can download DOTA 2 for PC from Steam.
8. Euro Truck Simulator 2
Keeping all the above-mentioned games in the loop and not mentioning Euro Truck Simulator 2 on the list of Most Played PC Games in 2016 would be an utter disappointment. This fantastic game is the direct sequel to the popular Euro Truck Simulator. It offers an amazing Vehicle Simulation experience packed with the next-gen graphics and advanced mechanics. The gameplay is quite similar to its predecessor. It allows you to drive Trucks across Europe and deliver various types of goods to a number of destinations. Once your trucking business grows, you can buy more trucks in the game and enjoy hiring more drivers to earn more in-game currency.
Released back in 2013, Euro Truck Simulator 2 has sold over 3.2 million copies and is still doing good in the markets. With a very simple and easy to learn gameplay, loads of DLCs, revamped game mechanics and all the Driving and Simulation fun. Euro Truck Simulator 2 is one of the most rewarding and exciting presentations of SCS Software. For all the hardcore Driving Simulation fans, Euro Truck Simulator 2 is one amazing title that offers the freedom of exploration, a great level of details, and an immersive gameplay to enjoy. If you want to try it out, you can have the game for PC on Steam.
9. Grand Theft Auto V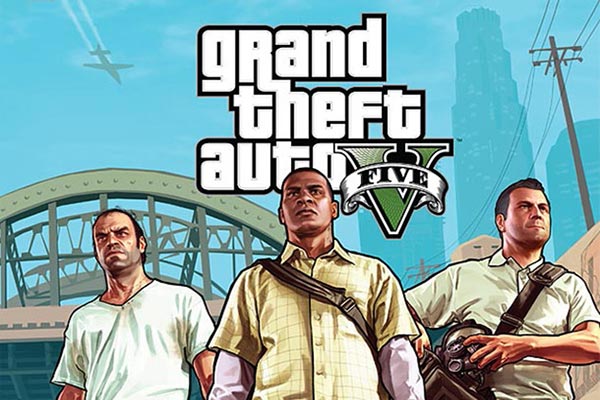 Grand Theft Auto V is probably the oldest one on our list of Most Played PC Games but it's getting more popular every day. The game was originally released in 2013 and it later ported to PC in 2015. It's an Open world Action and Adventure video game by Rockstar North. Set in San Andreas, USA, the game features three main characters and a Single-player Story. All the three characters are hardcore criminals bound make heists, murders, and various other criminal world jobs. The open world environment of the game, allows you to roam free in the midst of Los Santos, San Andreas bearing all kinds of weapons.
You can play the game from either a First-person or a third-person perspective, drive various types of vehicles, shoot pedestrians, run them over or even fly. Grand Theft Auto V lets you do pretty much everything in the game. You have the liberty to control any one of the three characters at a time and complete different missions. With the record sales in 2016, Grand Theft Auto V remained at the top throughout the year and it's still pacing fast in the markets. If you haven't yet played this Award winning title you can get it for PC from the Official Game Store or Steam.
10. Tom Clancy's The Division
Tom Clancy's The Division is another great title from the Most Played Games on PC in 2016. This extraordinary game offers a brilliant Online-only Third-person Shooting experience. The Open world environment, the vivid set of graphics and all the heavy amount of Action makes this game an all time hit. It took the world by storm upon its release in March 2016 and surprised the audience with its promising nature. Tom Clancy's The Division received Positive reviews and made its way to the top ranking and critically acclaimed titles of the Tom Clancy's series. With the highest sales in the first week, it's Ubisoft's first ever highest grossing title. The gameplay of Tom Clancy's The Division is quite simple yet it engages you well in the game.
With a powerful backstory and plot, the game revolves around the character of an Agent of the Strategic Homeland Division known as The Division. As the agent, your task is to restore the operations of the Division after an unknown Outbreak. You are bound to complete various missions while combating against the Criminals, and the entire rogue population. It's built around the idea of Role-playing games and lets you enjoy Co-Op and PvP in Multiplayer environment. With all the positive remarks and critically acclaimed tags, Tom Clancy's The Division is a commercial success and is growing the player-based day by day. If you haven't yet played this fantastic title and you are up for it, you can have the game for PC on Steam.
All the above-mentioned titles are some of the most popular and highest grossing games of 2016. Most of you players would definitely be familiar with a lot more of the amazing titles of 2016. If you want more games on this list of Most Played PC Games, do let us know in the Comments.