As one of the most popular and rewarding hobbies of millions, playing Video Games entertains the masses. Instead of going to a playground, most of the gaming population loves to spend time playing their favorite games. There are various gaming mediums available for the gamers. Each of these mediums allows you to play various types of games on many different types of devices such as PC, Consoles, Smart Phones, and other handheld gizmos. Here, we are going to talk about the most played PC games in 2017. Keep reading.
Most Played PC Games 2017
For all those who love playing games on PC, the following list would definitely be a great source of Information. Let's have a look at some of the most valued and most played PC games in 2017.
1. Nier: Automata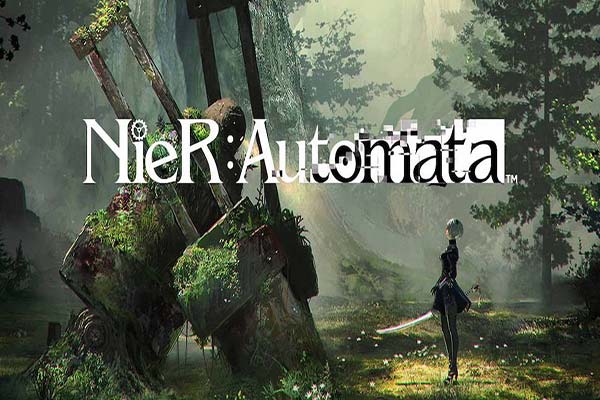 Nier: Automata is a Combat-oriented Single-player Action and RPG marvel from the top tier publisher Square Enix. Released originally in Japan in February 2017, the game is a sequel to the popular Nier released in 2010. Nier was the spin-off of another popular Action-RPG series names as Drakengard. However, the Nier: Automata is a standalone game available to play on PC. The players are allowed to get into the role of Combat Android which is a part of the Yorha Units that rule the Open World of the game. The main character is allowed to navigate the game world on foot or they can also summon a wild animal to ride. They can also pilot a flying mech to explore the world or to smash some enemies in the battlefield.
The game is mainly played from a third-person perspective but players can also enjoy it from a top-down or a side-scrolling perspective as well. the game also incorporates some platforming elements as well and requires the players to pass through platform based obstacles as stuff. With a very action-based combat, players are tasked to defeat enemies in real-time in a number of different environments. Speed-comboing combats and seamless transition into twin-stick shooting makes it even more impressive. In general, Nier: Automata is a remarkable game that offers an incredible amount of action, thrill, style, and flair to the players.
2. Mass Effect: Andromeda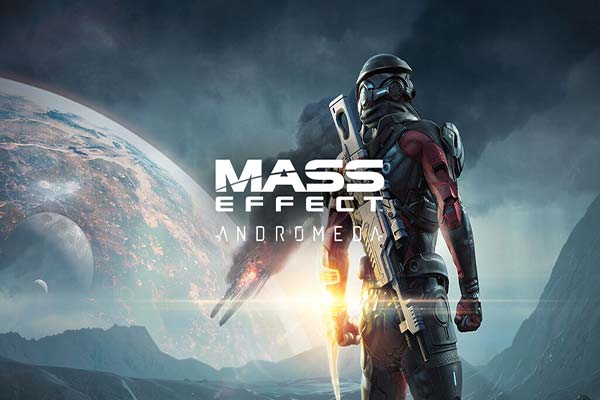 Mass Effect: Andromeda is one of the most played PC games in 2017. The game offers a variety full Action and Role Playing gameplay. Developed by BioWare Montreal and published by Electronic Arts, the game is one of the most popular and best game from the Mass Effect series so far. The story of the game revolves around the concept of humanity populating new worlds in the Andromeda Galaxy. The depictions and the game's setting is of futuristic nature where each and every character is working for the Andromeda Initiative.
The players are asked to control the characters of wither Scott or Sara Ryder as an inexperienced military recruit and develop their skills and progress through the game's narrative. Mass Effect: Andromeda mostly focuses on an ongoing battle between the humans and an advanced alien race named as Kett. The game offers a somewhat lighter tone than any of the previous titles in the Mass Effect series. Offers an Open World and exploration oriented gameplay. It's an over all combination of the game elements from previous Mass Effect titles and the new ones as well. All the combat, futuristic weaponry, meaningful missions, and all the amazing characters are some of the most prominent features of the game. You can buy it from the Official Website or from Origin.
3. Overwatch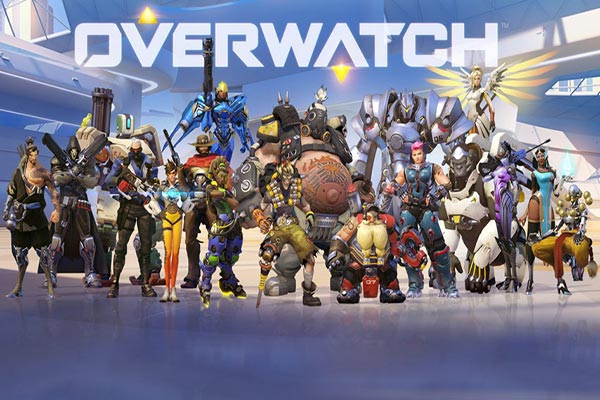 Overwatch is another fantastic release of the top tier developer Blizzard Entertainment. The game offers a Team-based Multiplayer First-person Shooter experience and is available to play on PC and a bunch of other platforms. This incredible game is probably the only new title on our list of most played games in 2017. It released in the midst of 2016 and became one of the hottest sensations shortly after. Till now, Overwatch has sold over 20 million copies worldwide and it's one of the latest trends in global markets. With all the Unique Characters, Environments, gameplay style, and other artistic aesthetics, Overwatch is one phenomenal game for all the hardcore FPS gamers. It offers multiple map types, game modes, and offers a simple yet amazing Plot with a great backstory.
The characters can perform various roles in the game. These roles include Offense, Defense, Support, and Tank. There are four Map types such as Assault, Escort, Control, and Hybrid. As Blizzard's fourth major Franchise, Overwatch lets you enjoy a mix-up of Team Fortress 2 and Titan (Blizzard's Canceled title) inspired gameplay and mechanics. For all those who love playing Multiplayer Online Shooter games, Overwatch will definitely be a great source of entertainment. As one of the highest grossing and rapidly growing titles, Overwatch is worthy of adding to our list of most played PC games in 2017.
Check Also: Games like Overwatch
4. Sniper Elite 4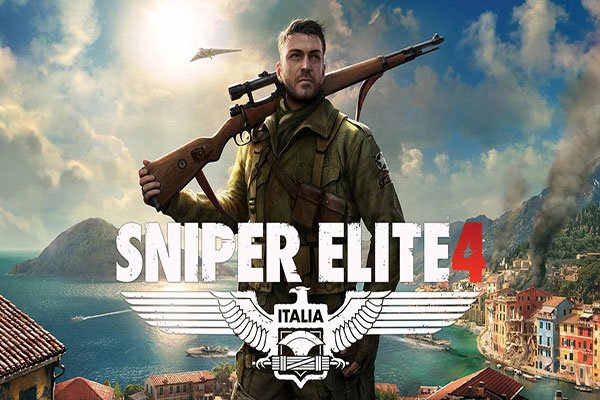 Sniper Elite 4 is a great combination of Third-person Tactical and Action Shooting elements. The game is also one of the most played PC games in this particular category. Similar to its predecessor Sniper Elite 3, Sniper Elite 4 offers a great shooting experience. Played from a third-person perspective, Sniper Elite 4 incorporates advanced bullet mechanics and graphics, camera effects, melee combat, and stealth elements very well. With an improved Artificial Intelligence (AI) system, Sniper Elite 4 offers a truly realistic gameplay. Sniper Elite 4 also offers way bigger maps than any of the previous games in the series.
This eventually offers the players more freedom and an open ended gameplay. In addition, the game now has both cooperative missions and competitive multiplayer modes as well. The story of the game is quite mainstream, but all the action and thrill is what makes it one of the most favorite game of masses of players this year. To sum it up, we can safely say that Sniper Elite 4 is way more improved with respect to graphics, gameplay elements, mechanics, and it is here to stay for a very long time. We highly recommend this game to you if you are looking to choose from the most played PC games in 2017.
5. Counter-Strike: Global Offensive
Counter-Strike: Global Offensive is an all times popular Multiplayer First-person Shooter video game. This remarkably addictive game is one best title among all the most played PC games in 2017. With its unique militaristic and War mechanics, Counter-Strike: Global Offensive ranks on top in modern Combat and Shooting oriented games. Released back in 2012, CS: GO became part of the all time hits on Steam and fourth most popular Shooting game in the history of gaming. The game offers Massively Multiplayer Online Shooting experience in which it allows you to play as one of the many forces types.
This allows you to enjoy bearing various types of weapons and completing the missions in different environments and locations. With over three million players registering each month, CG: GO is one of the fastest growing Multiplayer Shooting games. As a joint venture of top tier developer Hidden Path Entertainment and Valve Corporation is currently the Top PC games. You can download and play Counter-Strike: Global Offensive on your computer via Steam.
6. Resident Evil 7: Biohazard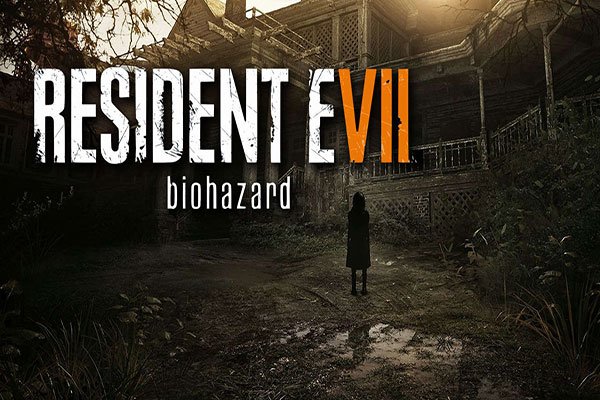 Resident Evil 7: Biohazard or also stylized as RE7 is one of the top trending games in 2017. The game is a bit more different to its predecessors and instead of following a movie-ish gameplay, it offers rather a creepy, horror and action-based gameplay and event depictions. The game is played from a First-person perspective and offers a very detail-oriented and story-driven experience. With plenty of depth for gameplay and exploration, Resident Evil 7: Biohazard allows you to interact with the environment and characters more openly than before. It's more like a clean horror-survival game that incorporates shooting and exploration in it as well. and because of that, it offers a broader spectrum in a new and re-imagined game world.
All the innovativeness doesn't mean it breaks bonds with RE series legacy. Instead, it feels like a combination of many elements from the past and combines them with the modern approach. In turn, a truly remarkable and unforgettable game experience is what actually overwhelms all the fans. The game lacks the dramatic reinvention, but it is tense and grimy at the same time. This quality alone makes it a great game that will definitely be around for a very long time. As one of the most played PC games in 2017, Resident Evil 7: Biohazard will definitely amaze you with what it has to offer. For PC, you can buy it from Steam or Humble Store.
Check Also: Best Survival Games
7. DOTA 2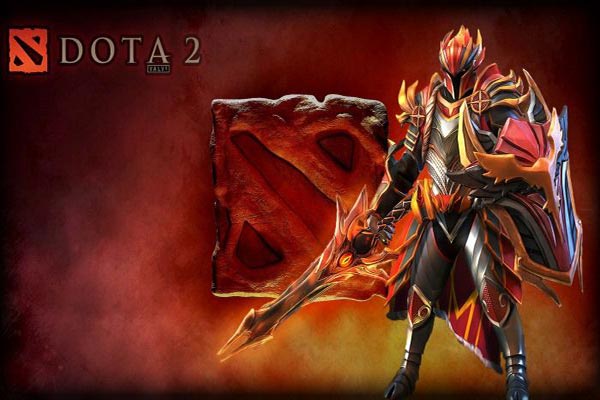 DOTA 2 or Defense of the Ancients 2, is another amazing Free-to-play MOBA title that ranks high among the Most played games in 2017. As the stand-alone sequel to the popular WoW mod, Defense of the Ancients, DOTA 2 has toppled Blizzard With respect to numbers. As compared to the Blizzard's WoW, DOTA 2 has a gigantic player base. With nearly 15 million unique players, DOTA 2 has over a million players signing every day. This means that DOTA 2 has a wider reach and is loved around the globe. With a variety of Arena based matches, unique characters, Weapons, and skills, DOTA 2 allows you to enjoy both Single and Multiplayer play.
This adds up a bit more spice to the play that lets you enjoy team-based encounters against the enemies. It offers a linear gameplay in which you are tasked to follow multiple lane maps, collect items on your way to the enemy Base, and destroy it. In a sense DOTA 2 offers a simplistic yet engaging gameplay that lets you enjoy playing the game for hours. DOTA 2 is an eSports sensation and Valve Corporation keeps on arranging various gaming events worldwide. You can watch the live stream on Valve Corporation's DOTA 2 official website.
Check Also: Games like DOTA
8. Torment: Tides of Numenera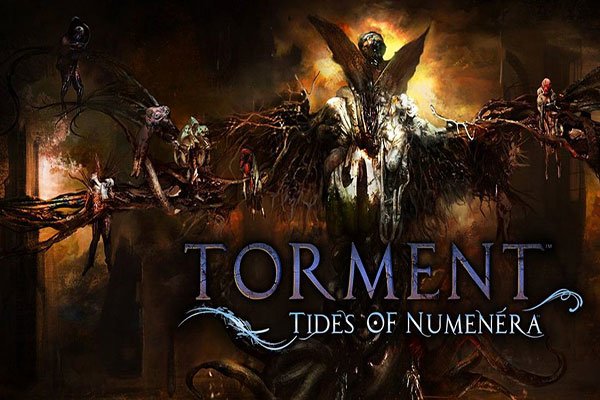 Torment: Tides of Numenera is a marvelous new Role-playing title by inXile Entertainment. The game released back in February 2017 and is gradually making its way to the top trending games of this year. As one of the most played PC games in 2017, Torment: Tides of Numenera offers an exploration-based fantasy experience similar to it's predecessor Planescape: Torment which was released in 1999. Set in the world f Numenera, Torment: Tides of Numenera offers a fantasy-based and story-driven gameplay and emphasizes deeply on the relation between the characters and the game world. The combat in the game along with the item accumulation remains the game's secondary objective.
In general, we can say that this particular title is a beautiful combination of text-heavy approach, philosophical role-playing elements, and a great game setting. The game starts a bit slower than expected but as the player makes progress; it becomes a thought provoking adventure in a totally remarkable setting. Thus, it's a wonderful follow-up of a beloved and favorite RPG till date. Based on its lore, player-friendly approach, beautifully embedded story and all other factors, Torment: Tides of Numenera is one of the best and most played PC games in 2017.
9. Grand Theft Auto V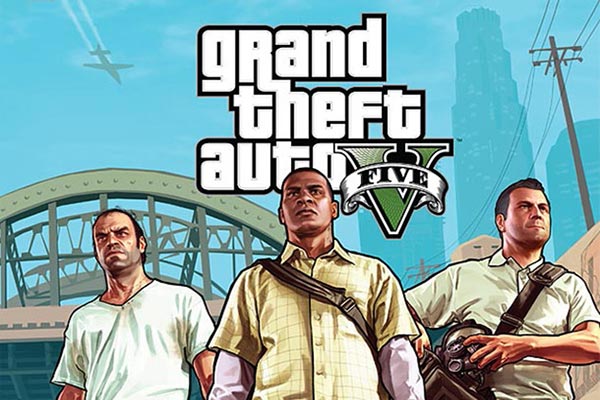 Grand Theft Auto V is probably the oldest one on our list of Most Played PC Games but it's getting more popular every day. The game was originally released in 2013 and it later ported to PC in 2015. It's an Open world Action and Adventure video game by Rockstar North. Set in San Andreas, USA, the game features three main characters and a Single-player Story. All the three characters are hardcore criminals bound make heists, murders, and various other criminal world jobs. The open world environment of the game, allows you to roam free in the midst of Los Santos, San Andreas bearing all kinds of weapons.
You can play the game from either a First-person or a third-person perspective, drive various types of vehicles, shoot pedestrians, run them over or even fly. Grand Theft Auto V lets you do pretty much everything in the game. You have the liberty to control any one of the three characters at a time and complete different missions. With the record sales in 2017, Grand Theft Auto V remained at the top throughout the year and it's still pacing fast in the markets. If you haven't yet played this Award winning title you can get it from Steam.
10. Outlast 2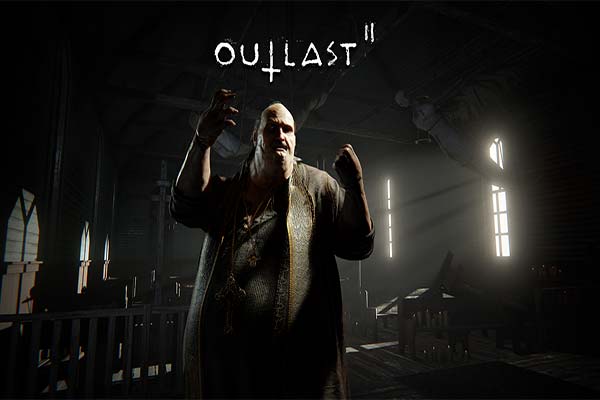 Outlast 2, developed by Red Barrels is a top trending Action and Horror-Survival video game. It's a direct sequel to the 2013's popular game Outlast and features the characters of a journalist named as Blake Langermann, his wife Lynn. Blake along with his wife travels to the far reaches of Desert of Arizona in order to solve the mystery of the murder of a pregnant woman who is only known by the name Jane Doe. The story takes a turn when Blake and his wife get separated in a Helicopter crash in a village whose people believe the world is going to end soon. The game offers a very dramatic and twisted story, text-heavy play, confusing and mind bending depictions of events, bizarre ending sequences, and frightening situations as well as some grueling enemies lurking in the dark.
Overall, the game still features stealth and pursuit much similar to its predecessor. But, it offers a brutal journey into the unknown and combines it with all the beautiful visuals and extreme spiritual dilemmas that will literally make you feel like being part of the twisted world of Outlast 2. As one of the newest and top trending titles, Outlast 2 is one the most favorite and most played PC games in 2017. If you love spending time on mystery, survival, and horror games, Outlast 2 is probably what you are looking for. Do give it a try and get chills on every step you'll take in the game. It's brutal. You can download from Steam.
All the above-mentioned titles are some of the most popular and highest grossing games of 2017. Most of you players would definitely be familiar with a lot more of the amazing titles of 2017. If you want more games on this list of Most Played PC Games, do let us know in the Comments.