Moon Lovers: Scarlet Heart Ryeo is a South Korean television series based on Chinese novel Bu Jing Xin by Tong Hua. The series started airing from August 2016 and went on till November 2016, completing a total of 20 episodes. There's good news for all Moon Lovers: Scarlet Heart Ryeo fans. The stars of the South Korean television series Lee Joon-Gi and Lee Ji-Eun (IU) are all set to grace the 2016 SBS Awards Ceremony, scheduled to take place on December 31 at the SBS Prism Tower in Sangam-Dong Seoul.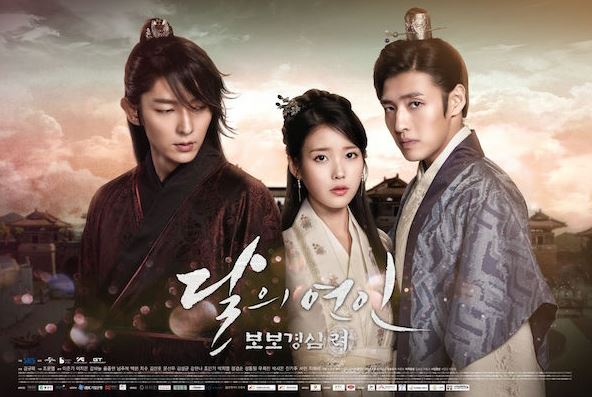 The lead stars have been nominated for Best Couple Award Category by SBS Drama Awards committee. Lee and IU's agencies have confirmed that the duo will grace the SBS Drama Awards this December 31st. The SBS Awards Ceremony will re-unite Lee Joon-Gi and his former on-screen love Lee Ji-Eun. Stars Jo Jung-Suk and Gong Hyo-Jin of Jealousy Incarnate, another Korean television series which revolves around weather caster Gong Hyo-Jin and news anchor Jo Jung-Suk, have also been nominated for the awards. The Legend of the Blue Sea lead actors Jun Ji-Hyun and Lee Min-Ho are also expected to grace the awards since they have been nominated for the same category. Also nominated for the Best Couple Award Category are the lead actors from Doctors – Kim Rae-Won and Park Shin-Hye.
Moon Lovers: Scarlet Heart Ryeo, despite its ensemble cast, extensive publicity and US $13 million production budget, failed to receive high ratings in South Korea. The show managed to only receive single-digit rating of 7.5% and received severe criticism for screenplay, direction and cast's performance. However, it was quite a success in other parts of Asia. In Malaysia and Singapore, the show has reportedly garnered 2.4 billion cumulative views on China's YouTube-like video-sharing platfrom – Youku.
Because the show wasn't received well in Korea, an online petition that aims to collect at least 75000 supporters has been launched. It remains to be seen if the second season of Moon Lovers: Scarlet Heart Ryeo will ever take place.