The whole of India is talking about the only demonetization. While the world was glued to television to watch the results of United States elections, Modi made an announcement that shifted the world focus from the US to India in just under 30 minutes. While the country's population has embraced PM's move, several rumors and hoax messages regarding demonetization have made life miserable for smartphone users. The latest to surface is the Modi Keynote App scam.
The Modi Keynote App, released on Google Play on November 12 was being used by people to check if their Rs 2000 and Rs 500 notes are authentic or fake. The app became an instant hit and was on top of the charts with over 4million downloads. But all those who downloaded the app did so blindly – without even looking at the app description. Common sense is so uncommon these days!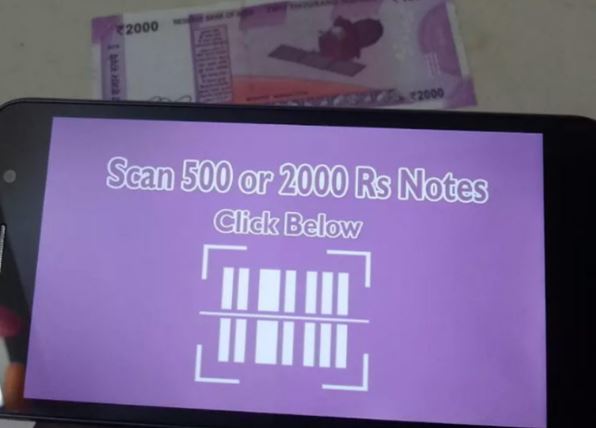 Just For Fun App
Every time an user scanned a new Rs 2000 note, the app would play Modi's speech on black money. The developers believed that this would help pass on the message to people effectively. Clever! The developers of the app – Barra Skull Studios – have also clearly mentioned in the description that the app is just for fun. It doesn't really tell you whether the Rs 2000 note is genuine or fake.
"The idea was to make people understand the key points spoken by our Prime Minister in a different and interesting way using augmented reality technology" said the developers. But thanks to Facebook, WhatsApp, and other social networking sites, the rumor about the app spread like wildfire and very soon people were seen downloading the app to check the authenticity of the note.
App Taken Down, Copycats Arise
The developers took the app down from Google Play Store to prevent false information from spreading. But other developers came up with an app with the same functionality. One of them is by Dexter_Dev Entertainment. But the good thing is that the developers have made it clear that this is just a prank.
Don't Fall For Scams
Given that demonetization is on top of everybody's mind these days, it's quite natural to believe anything and everything that comes across as news on social media sites. Apps like these only spread false information and exploit people's gullible nature to create rumors and spread false information. Stay away from such apps!