Spain is once again hosting this year's Mobile World Congress event. In the next couple of days, the said event will kick off in Barcelona and launch a number of new mobile products for 2017. Here is the stuff that you can expect during the MWC 2017 event.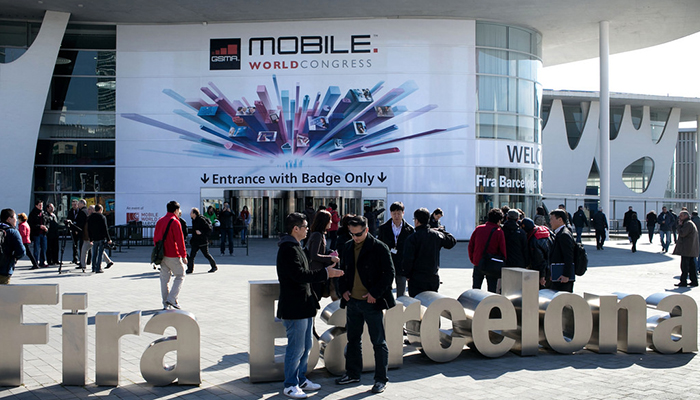 First of all, the event will have a soft opening today, Feb. 25, with Blackberry unveiling the highly anticipated Blackberry mobile device. Dubbed as the Blackberry "Mercury," the handset will be officially announced in a few hours. Although Blackberry and TCL already showcased the handset during the last Consumer Electronics Show, the Mercury will officially launch today along with its new BlackberryMobile UI.
Now we're talking! @bbmobile Mercury is in the @CrackBerry house! #blackberrymobile pic.twitter.com/Q99P7YF5bL

— CrackBerry Kevin (@crackberrykevin) February 24, 2017
//platform.twitter.com/widgets.js
For tomorrow, Feb. 26, a number of phone manufacturers will unveil their respective flagships for 2017. First of which will be LG Electronics for the LG G6 smartphone. The LG press junket will take place at around 12 pm CET; 4.30 pm IST; 3 am PST; and 6 am EST.
Right after LG, Huawei will follow suit with its Huawei P10 and P10 Plus smartphones. The Huawei event will start at 2 pm CET; 6:30 pm IST; 5 am PST; and 8 am EST. Fans of the brand can finally take a peek at Huawei's newest phones during the times mentioned.
For those who are excited to see some brand new handsets from Nokia would need to wait a few more hours on the soft opening day of the event. The Nokia and HMD Global event will start at 4.30 pm CET; 9 pm IST; 7.30 am PST; and 10.30 am EST. Nokia is said to unveil a number of new smartphones during the MWC event. Along with the Nokia 6, the Nokia 5 and Nokia 3 will also make their appearances in the said event. Furthermore, as a bonus, Nokia will also re-launch its most famous phone, the Nokia 3310.
Unfortunately, the Motorola and Lenovo event will coincide with the Nokia event. Event guests would have to choose whether to go for the Motorola or Nokia press conference. The Motorola and Lenovo are said to unveil the Moto G5 and G5 Plus during the Mobile World Congress 2017 event.
Finally, the last event will be for Samsung. Although the company will not be unveiling any flagship phone on this year's MWC, it will, however, launch a new tablet. The Samsung Galaxy Tab S3 is said to be the main highlight of the Samsung event at MWC 2017. Samsung's time slot starts at 7 pm CET; 11.30 pm IST; 10 am PST; and 1 pm EST.
This is just the soft opening day of the Mobile World Congress 2017. The event officially runs from Feb. 27 until Mar. 2.