This week has been one of the busiest weeks in terms of Mobile news. From iPhone 8 Game Changer to Samsung's $17B Note 7 disaster – this week's got to be one of the most entertaining mobile news weeks this year!
iPhone 8 could very well be a game changer for Apple. With Samsung's image tarnished by the burning Note 7, Apple has never been in a better position. With iPhone 7 sales seeing a positive growth, iPhone 8 could very well seal the deal for Apple. 2017 promises to be a great year for Apple, marking the 10 year anniversary of the epic iPhone. Meanwhile, HTC seems to be doing well too and the mysterious HTC Bolt showed up in the news-roll once again. The HTC Bolt rumors popped up last month, followed by leaked press images. The company is expected to launch the HTC Bolt in Europe. The device will likely run the Android Nougat OS 7.1 version.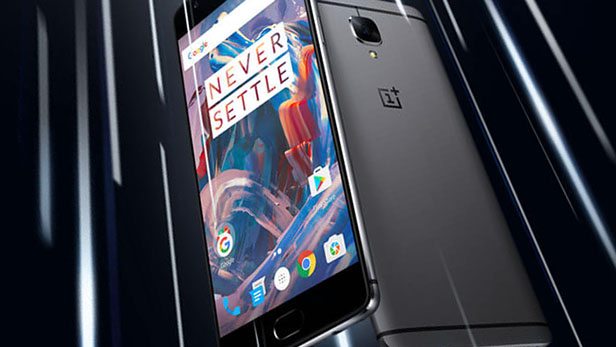 Oppo has scheduled an event on October 19th in China. The company will announce the new R9s, which will feature the new Sony IMX398 sensor. In the United States, Asus launched Zenbook 3, ZenFone 3, ZenPad 3S 10, and ZenWatch 3 devices. These are devices that you definitely should check out. Looks like Huawei is targeting Indian market again. This week saw news related to Huawei bringing three new smartphones to the Indian shores, under its Honor brand. The new additions include Honor 8, Honor 8 Smart and Holly 3. The company is also expected to launch Huawei Mate 9 on November 3.
Samsung, while still trying to make sense of what went wrong with its Note 7, teased Galaxy C9, featuring SD625, 6GB RAM and full metal body and called it "the next big thing". The article about $17B Samsung Galaxy Note 7 Disaster is definitely worth the read. There's so much going on about Note 7 explosions that it just cannot be summarized here! Meanwhile, OnePlus continues to make its presence felt by adding another device to its lineup of flagships. The Chinese company is likely to come up with an upgraded version of its OnePlus 3 smartphone, called the OnePlus 3 Plus.
If you are a tech buff and wish to keep yourself updated with all the latest news in the world of mobiles, continue to read these articles –
iPhone 8 – Game Changer for Apple?
https://www.mobipicker.com/iphone-8-game-changer-apple/
HTC Bolt Europe Launch
https://www.mobipicker.com/htc-bolt-to-be-launched-in-europe-with-android-nougat-os/
OPPO R9s Announcement Date 
https://www.mobipicker.com/oppo-r9s-sony-imx398-sensor-announced-oct-19/
ASUS Zenfone 3, Zenbook 3 and More – US Launch
https://www.mobipicker.com/asus-zenfone-3-zenbook-3-zenwatch-3-zenpad-3s-10-launched-us/
Honor 8, Honor 8 Smart, Holly 3 Launch in India
https://www.mobipicker.com/huawei-honor-8-honor-8-smart-launched-india-honor-holly-3-announced/
Huawei Mate 9 Rumors
https://www.mobipicker.com/huawei-mate-9-sport-20mp-12mp-dual-camera-setup-back/
Samsung Galaxy C9 Rumors
https://www.mobipicker.com/samsung-teases-galaxy-c9-smartphone-with-sd625-6gb-ram-and-full-metal-body/
Galaxy Note 7 Disaster
https://www.mobipicker.com/17b-samsung-galaxy-note-7-disaster-went/
OnePlus 3 Plus Rumors
https://www.mobipicker.com/oneplus-3-plus-release-date-specs-features-everything-else-need-know/