The Mini NES Classic Edition is afflicted with short cords. We're talking 3 feet long controller cables. What is a gamer to do in this situation? We've got a solution for you.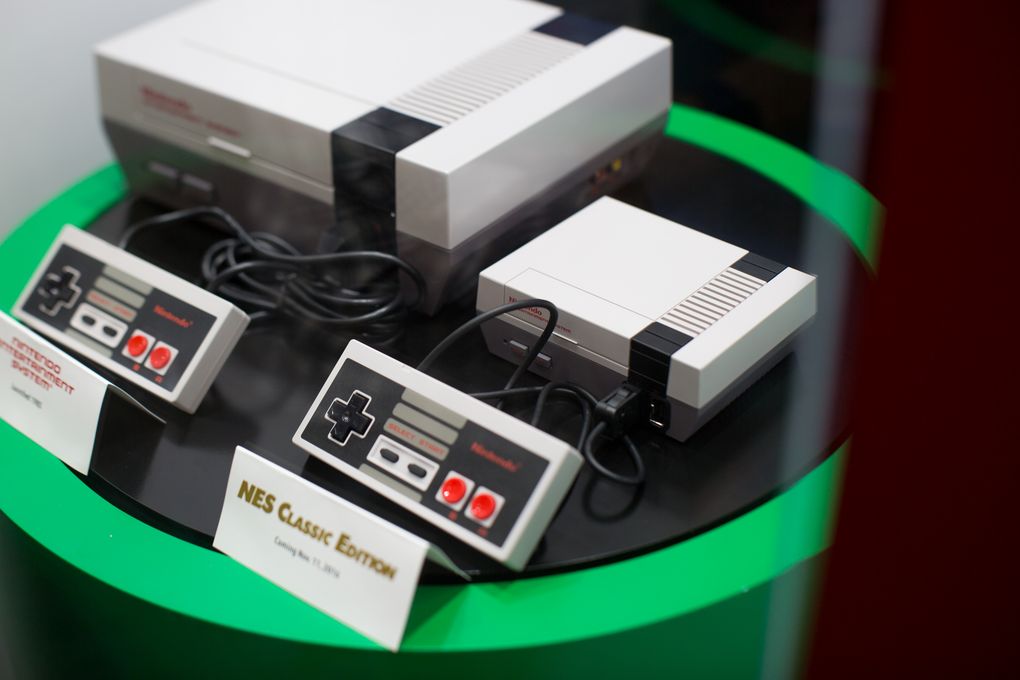 Mini NES Classic Edition short cord solution
Wireless gaming on the Mini NES Classic Edition is back with the Retro Receiver from 8bitdo. You just plug it in and sync with a supported Bluetooth controller. It works very well. As much of an atrocity that is playing an NES with a Wii remote or wireless controller, it's pretty cool to be able to play this legendary console with so many controller options.
It works with the Retron 5 too. But you might have to update the Retro Reciever. Firmware V1.10beta4 fixed button mapping issue with the console. 8bitdo has controller remapping software that you can download from their website for the NES30 and SFC30 (and similar) controllers. The Retro Receiver is a Bluetooth dongle which enables 8Bitdo controllers to connect to the NES wirelessly and also allows the use of PS3, PS4, Wii remote and Wii U Pro controllers. It also supports Windows (X-INPUT) MacOSX(X-INPUT)and PS3.
It almost looks as if Nintendo made it, or they used real factory parts exactly the same as the original SNES controllers. The feel of the controller is EXACTLY like the original SNES. Now they just need to make the Genesis Retro Receiver. That would be extra value filled since we could use it with the Atari 2600, 7800, Colecovision, and many more.
A Neo-Geo Retro receiver and clone of the NGCD controller would also be excellent. Those are by far the most accurate controllers for fighting games or anything where it's helpful to hear and feel the button clicks for diagonal dpad rolls.