The Mini NES Classic Edition is an impossibly small version of the original Nintendo console, one that works seamlessly with a modern TV and features 30 games built right in. However, controller cord is like 3 feet long so you are going to need a long HDMI cable if you want to sit on your couch. Would be nice if they at least sold an extension cable. So if you want it in your living room and you want to sit back and have it hooked up to your tv, you have to sit 3 feet away so you can use the controller and touch the console.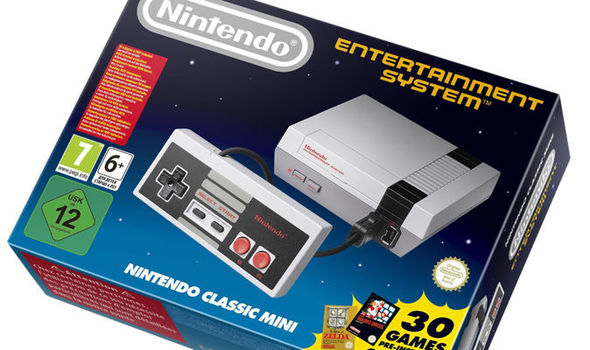 Where Can You Still Buy the Mini NES Classic Edition in the UK?
The best deal is currently available on eBay, where one UK seller is selling the Nintendo Classic Mini console for £90, while another is advertising the console for £89.99. After that, there are deals for £105, but already you're paying more than twice the recommended retail price. CEX is probably your best bet for getting a Nintendo Classic Mini this week, but it all depends on how many people decide to cash their Mini NES Classic Edition consoles in at launch. The retailer is currently listing the Nintendo NES Mini at £50, but doesn't have any stock.
This console doesn't involve any emulation done by Nintendo. The casual consumer doesn't want to buy separate parts and put it together, as is the case with emulation on the raspberry Pi. This is a great price and just because you can get some hokey emulation for a cheaper price, it doesn't mean the NES Classic should be worth less. Even if you're strictly only interested in the games included, you're paying like $2 per game. On Nintendo's e-shop 30 NES games would cost $150 or something, and then you aren't getting a controller and cute little console with it. People should just be grateful for the awesome price.