The Mini NES Classic Edition is a wonderful reminder that the great 8-bit classics will never die. This tiny retro console comes loaded with 30 mostly great games. They are all part of an attractive $59.99 package. Its high-quality emulation wipes the floor with Wii U's ugly NES virtual console. The attention to detail is impressive right out of the box. The small light weight console captures the look and feel of the original Nintendo console. With the console releasing soon, everyone is still wondering where to find Mini NES Classic Edition Pre-Order.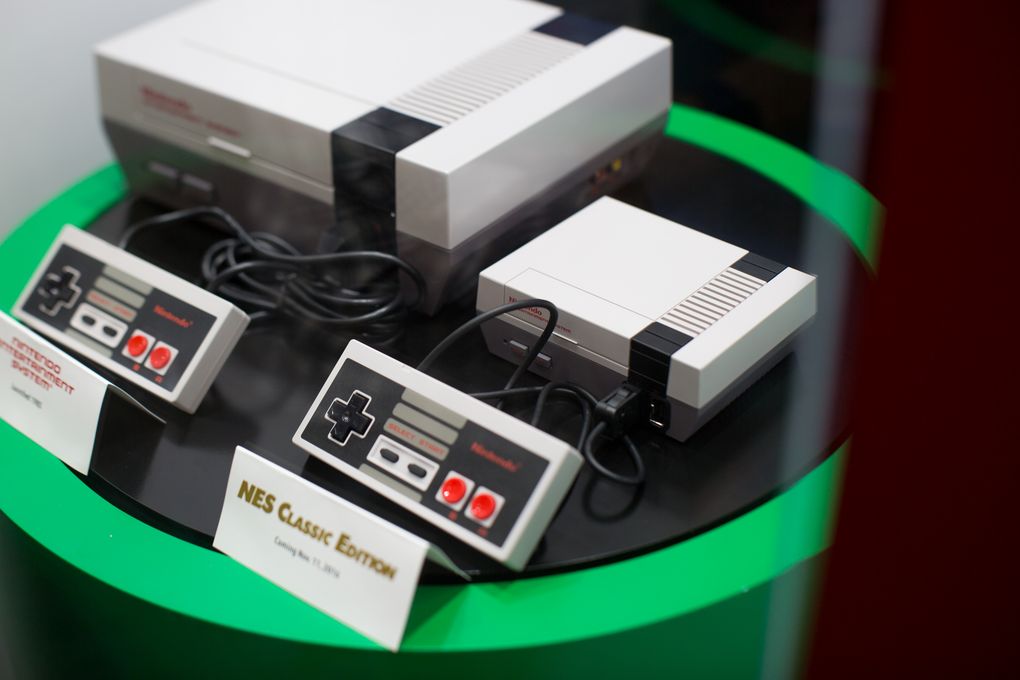 Mini NES Classic Edition Pre-Order places
At the moment, the console is available at these websites: Amazon $59.99, Best Buy $59.99, GameStop $59.99, Toys R Us $49.99, GameStop $69.99.
With all the praise regarding the new throwback console, it's hard not to complain about the really short cord length. So they thought Hey let's make a huge shortcoming for the main reason of buying this just because of a secondary function? It's no excuse for that controller cord to be that short and also ridiculous that you have to either hunt down a third party extension or get a long HDMI cord and play with this thing in your lap. I think it's a great idea but Nintendo deserves the flack for that stupid design choice.
It's funny because the length of the cable is actually really important for a console like this. It changes the whole experience. We would've also liked the option for wireless controllers that way people can have a choice. Also, modern controllers don't really have lag so we don't see why if, this had a wireless controller option, that there would be any problem with lag on them.
We'll play a retro game with a wireless controller and a minimal amount of lag. But if given the choice between any amount of lag and using a wired controller, we'll always choose the wired controller. This is because the amount of time it takes for the signal to go from a wired controller to your CRT TV probably already takes no more longer than a quarter of a millisecond.
Anyways let us know your thoughts about the Mini NES Classic Edition Pre-Order in the comments.