Mojang has been paying attention to which content packs have been selling the most on the Xbox One and has decided to bundle them all together along with the base game to create the "Minecraft: Xbox One Edition Favorites Pack". The pack will retail at $29.99 or its equivalent worldwide and will be available in actual brick-and-mortar stores.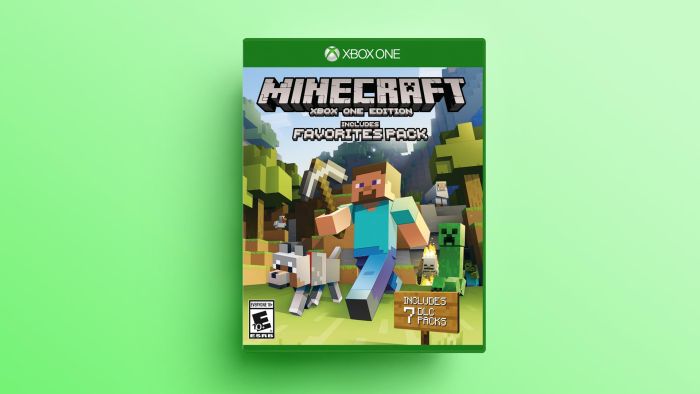 The Favorites Pack will include Minecraft: Xbox One Edition (i.e. the base game), along with the top seven content packs for the game: Battle and Beasts Skin Pack, Battle and Beasts 2 Skin Pack, Natural Texture Pack, City Texture Pack, Fantasy Texture Pack, Festive Mash-up and Halo Mash-up. In total, that amounts to 120 skins and 5 texture packs, according to Mojang's official blog. The mash-up packs will feature tweaked UI and fresh in-game music.
The Favorites Pack will be released in stores on June 7th in Australia and New Zealand on on June 21st in the rest of the world. It isn't mentioned why Australia and New Zealand get the game first. It really isn't fair – I mean, they even got to play the Pokémon GO field tests first! Are you going to buy the Favorites Pack for yourself or for someone you know? Let us know in the comments below.