Minecraft: Story Mode just got its newest episode, Episode 5: Order Up! which was slated to be the final episode in the series. Telltale Games had a change of plans, however, and now the series will be extended by a few more episodes. Along with the release of the new episode, however, we have a number of reviews out as well. Let's find out what the media thinks of this latest episode.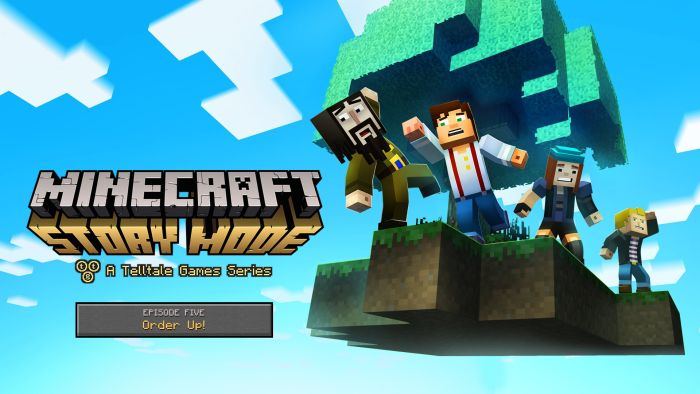 Minecraft: Story Mode holds a MetaCritic rating of 72 over for the PS4 (the other versions of the game did not have a substantial number of reviews), while its OpenCritic score is currently at 76. So in layman's terms, it would seem that it's quite alright.
According to publication "Push Square", this episode is the strongest in the series so far, and is described by the reviewer as a "soft reboot" of the season. This makes sense, considering the series will soon have additional episodes and all that. Hardcore Gamer calls this episode "an incredible introduction to the Order of the Stone's newest adventures", but scores it 3.5 out 5, acknowledging that it falls a little short. Attack of the Fanboy agrees that the series feels like it is setting up to launch a new adventure as well.
Game Informer scores it a 7/10 and states that the storyline in this episode feels a bit rushed, while Nicola Ardron at God is a Geek thinks that this is the funniest episode in the series to date, and has what will be for some people an unexpected ending.
What do you think of Minecraft: Story Mode? Let us know in the comments below.