There are plenty of stories out there that use Minecraft's world and look. However, Minecraft Story Mode is something different, especially Minecraft Story Mode Episode 8, which comes from Telltale games. The same company which delivered adult-focused adventure games like The Wolf Among Us and The Walking Dead. Minecraft Story Mode is a family friendly point-and-click interactive game. It's fun and the story is refreshing. Think Goonies instead of Game of Thrones. The game series had a slow start but picked up the story pretty quickly in the later episodes for the amazing climax at the end. The Adventure Pass trilogy continues the story of the New Order of the Stone, following Jesse and the group as they explore uncharted worlds beyond their own. In Episode 7, the group lands a new world controlled by a computer called PAMA and have to defeat it. As such the Minecraft Story Mode Episode 8 release date has been confirmed for September 13.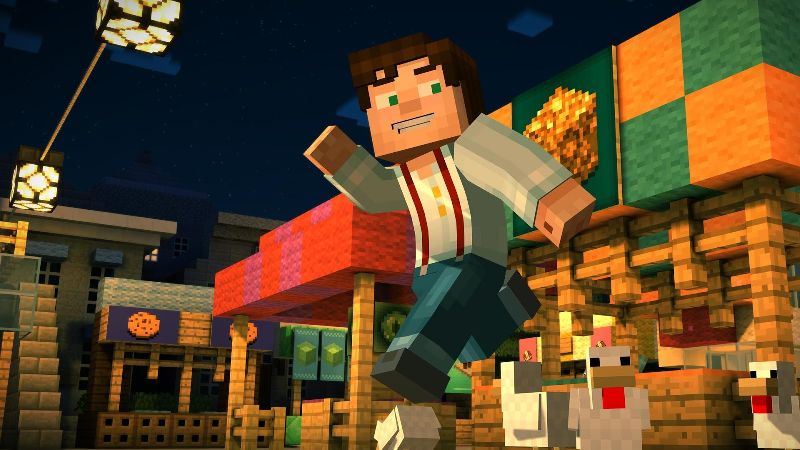 Minecraft Story Mode Episode 8 Release Date confirmed – But only for Xbox 360 and Xbox One, no release date for PC yet
No release date for PC has been confirmed. Episode 8 will complete the trilogy of the adventure pass. episodes. Previous episodes were "A Portal to Mystery" and "Access Denied". This new episode, titled "Journey's End", will bring the 3-part series to an end. We will finally find out whether Jesse and his friends could return home or not.
Guest stars for Episode 8 also revealed
This episode will feature Jim Cummings (Darkwing Duck, Sonic the Hedgehog) and Kari Wahlgren (Rick and Morty, The Fairly Oddparents). Cummings will play as Hadrian and Wahlgren as Mevia the Enforcer.
We'll keep you updated with more Minecraft Story Mode Episode 8 release date news and stories. Stay tuned to MobiPicker. You can download the first two episodes of the Adventure Trilogy on Steam.