Minecraft Pocket Edition continues to receive exciting updates. The March 9th 1.0.4 update brought some significant tweaks and bug fixes, in addition to village trading. With 1.0.4 update, players can trade to their hearts content with the villagers. The update introduced cute adorable village children to distract players while trading. The update also brought in Strangers skin pack, featuring biome settlers from the farthest lands, deepest depths, and other dimensions. The update also made Pocket Edition and Windows 10 version compliant with standardized add-on format, letting players use add-ons to modify sound effects, music and other UI. Now, Minecraft Pocket Edition has received yet another update.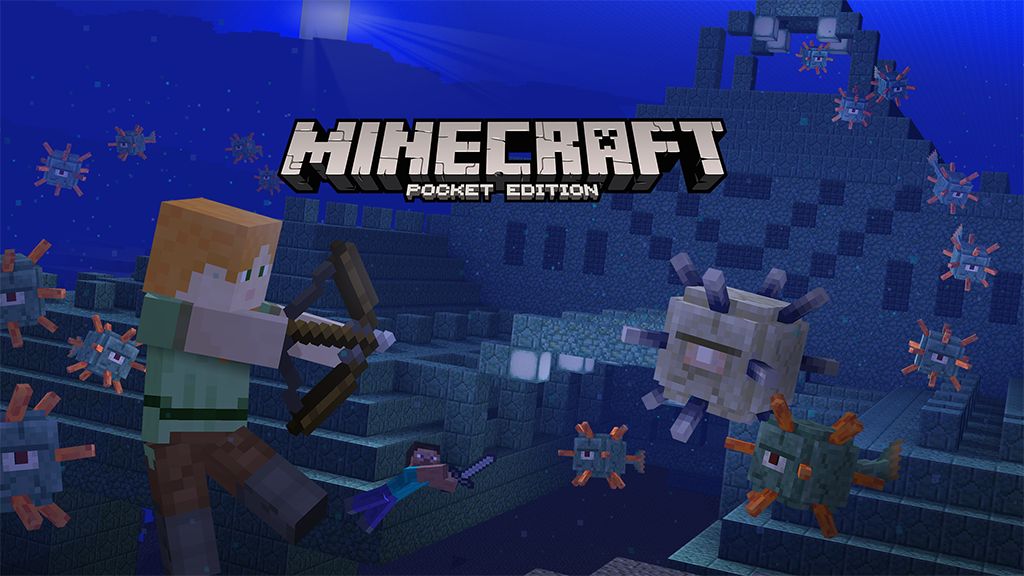 Minecraft Pocket Edition Update 1.0.6 brings in giant pandas, ancient cities, and dragons
There are two significant new features in Minecraft Pocket Edition Update 1.0.6 – one, Chinese Mythology Mash-up Pack and two, The Worlds section has been added to the Store, featuring the Redstone Mansion. The Chinese Mythology Mash-up Pack includes giant pandas, dragons, and ancient cities. Besides new features, update 1.0.6 also brings in tweaks to the game. In-game messages/changelogs are no longer tied to new updates. As part of the tweaks, jump range of slimes has also been corrected.
Minecraft Pocket Edition update 1.0.6 also fixes several bugs. The bug with MCPE not starting on some Android devices has been fixed. The update also fixes 'Cancel' button not appearing when downloading content from the Store without Wi-Fi. Bottom slabs will no longer reduce the spawn rate of mobs that spawn below the slabs. Also, the update has fixed several crashes – including a crash when attempting to join a full multi-player game, crash in Realms after being attacked by a Blaze and more.
You can check out the full changelog here as reported by Minecraft.
Minecraft Pocket Edition 1.0.6 [APK Download]
The latest update 1.0.6 for Minecraft Pocket Edition is available on Google Play Store, you can download the APK and update your phone via Play Store. It may be noted that the Minecraft Pocket Edition is a paid game, which costs $6.99. Further, downloading it via torrent sites or other APK file hosting sites like mob.org is illegal. We advise the users to pay and purchase the game on Play store and play it legally.