It's been quite a while since Minecraft's 0.15 update which added achievements, online multiplayer, horses, pistons and more. Recent tweets by Minecraft's Tommaso Checchi have revealed a host of new updates possibly coming to MCPE. Here's everything we predict will be in the next update.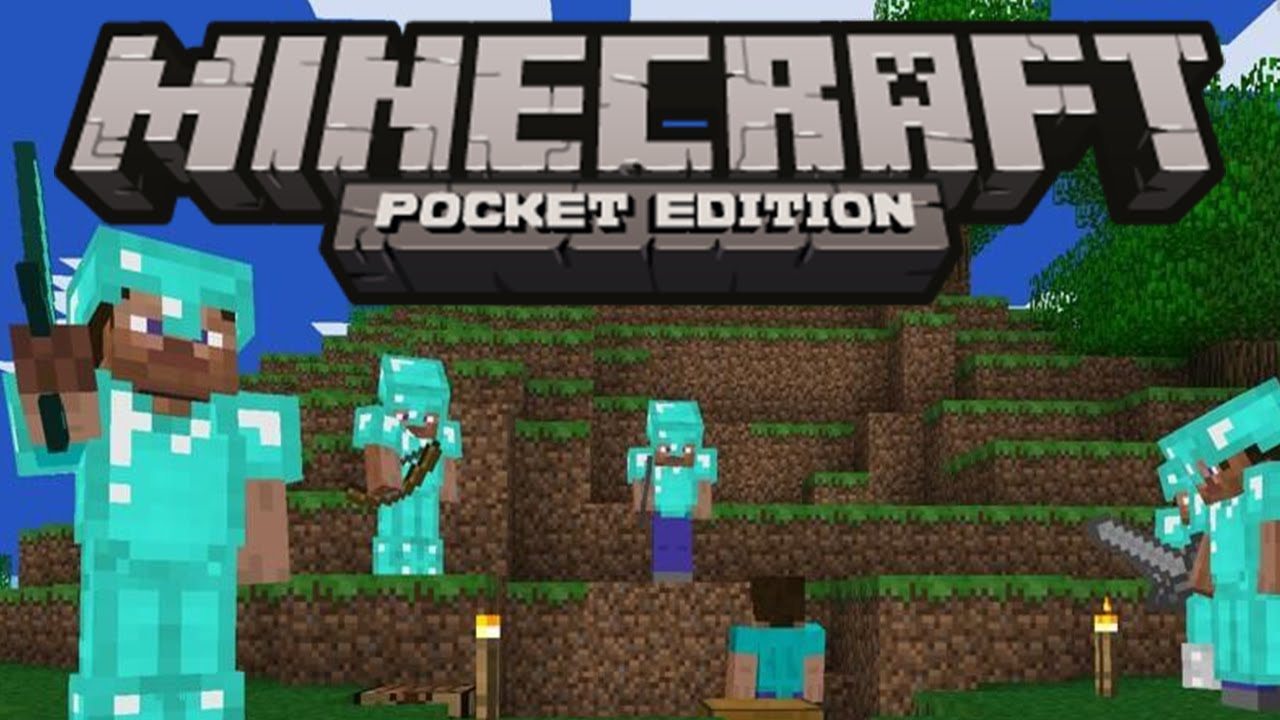 1. New Menus – Tomasso tweeted a new menu design and it looks more user-friendly and has a lot of options including changing anti-aliasing. If your device can support better graphics you can turn anti-aliasing all the way up to get smoother edges. There's also that FOV slider which can make the heck of a difference. FOV sliders are starting to become less and less PC exclusive as even several console games like DOOM are including the FOV option in the console version.
Oh look, a new Settings screen 🙂 This one actually makes sense and there's more options too. What do you think? pic.twitter.com/QiZ19vsWR3

— Tommaso Checchi (@_tomcc) July 14, 2016
Also included is a new inventory mode that allows the player to search categories of items instead of scrolling through all the items in the inventory.
A feature coming in today: a dev implemented the Search box in the Creative inventory 🙂 pic.twitter.com/wlKXPqZFMK

— Tommaso Checchi (@_tomcc) August 22, 2016
2. Resource Packs: No doubt Resource Packs are a pain to install so an in-game system for easily importing fan-made resource packs is a welcome addition. The resource packs will over-ride everything from textures, music to everything in the game. According to Mojang's Jason Major, you will be able to install add-ons, this includes Giant Zombie Rabbits.
for those confused by this, giant rabbit zombies are NOT coming to Minecraft. This was a demo of Add-Ons coming this fall

— Jason Major (@argo_major) June 15, 2016
3. Better and detailed maps: This is definitely a welcome edition and will make it easy for players to navigate. The new maps will show different biomes and users will be able to find snow, jungles, swamps and more.
A tiny new feature, different biomes have different colors on maps! pic.twitter.com/fReTnBs3Vl

— Tommaso Checchi (@_tomcc) August 10, 2016
4. Ocean Temples: Here's hoping that underwater temples be also included in the 0.16 update. These submarine dungeons are found deep beneath the ocean and filled with goodies. This could definitely be a treat to pocket edition owners.
5. Polar Bears: Minecraft's Jen Bergenstein has said that Polar Bears will come to the Pocket Edition so we can only hope it is the 0.16 update which adds them to the game.
@Knightwing0100 @beta_mcpe1 They will come to MC:PE too, but not 0.15.0

— Jens Bergensten (@jeb_) April 8, 2016