Minecraft Pocket Edition 0.16.0 Boss Update has rolled out for iOS, Android and Windows Tablet edition. The gameplay sees major improvements. Plus Mojang put in some sneaky features, so be sure to look out for them as well. The new update also introduces add-ons which are pretty important.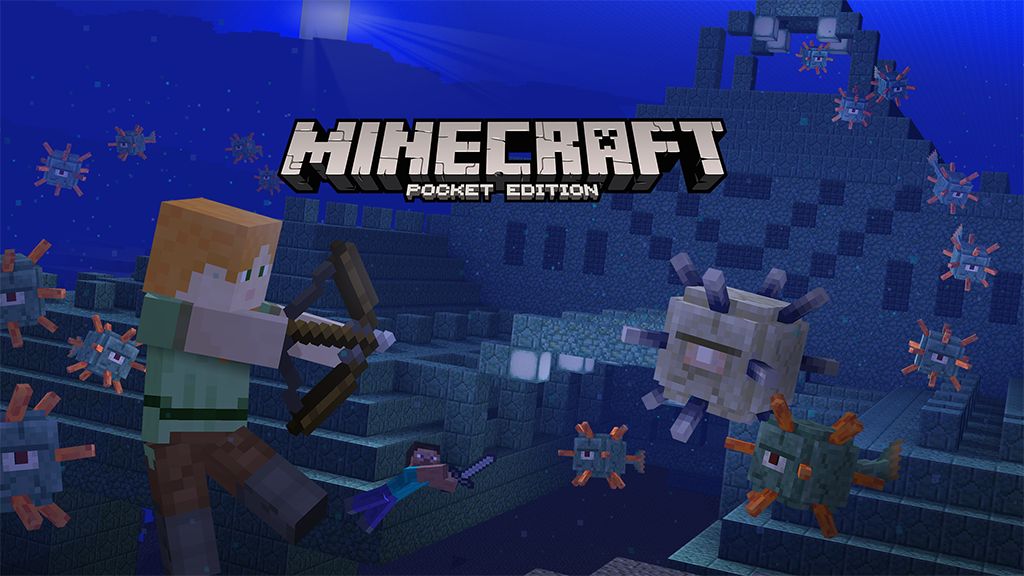 Minecraft Pocket Edition 0.16.0 Boss Update changelog
Add-Ons allow anyone to change the way a Minecraft world works. For example, change chickens' behavior so you can ride them. You can even share them with friends and family over Realms.
You can also upload and download your worlds to Minecraft Realms. You can take your offline worlds and start sharing them with friends, download a Realm for those times you don't have an internet connection, or use Realms to make regular backups of your offline worlds.
Furthermore, this update brings Ocean Monuments and their underwater inhabitants – Guardians and Elder Guardians – along with all kinds of water-themed goodness including sea lanterns, prismarine, and more.
There are also some tweaks and new features that you can check out on Mojang's website. You now have Slash commands (with a handy auto complete feature). They enable cheats for a world in the options screen for access, but note that Xbox Live achievements will be disabled when you're using them.
Minecraft Pocket Edition for iOS devices was released on Thursday, the 17th of November 2011 on the iOS App Store. On September 13, 2012, the Pocket Edition was made available for purchase on the Amazon Appstore. On April 2, 2014, the Pocket Edition was released for the Amazon Fire TV, with support for the Fire TV's controller. A demo/lite version of the game, which was essentially version 0.2.1 without world save functionality, was available until October 21, 2013. On December 10, 2014, the Windows Phone version was released on the Windows Store.
Let us know your thoughts on the Minecraft Pocket Edition 0.16.0 Boss Update.