The free Minecraft October update will release on October 5. It will shake up things in the game a lot by introducing new mobs, animals, and a new biome. Also, the Chinese Mythology Mash-Up for Minecraft: Console Editions will be available on the digital stores for PS4, PS3, PS Vita, and other consoles for $4.99 USD starting Oct 5. And, as usual, the October Update for Minecraft: Console Editions will be available for free on Oct. 5 as well.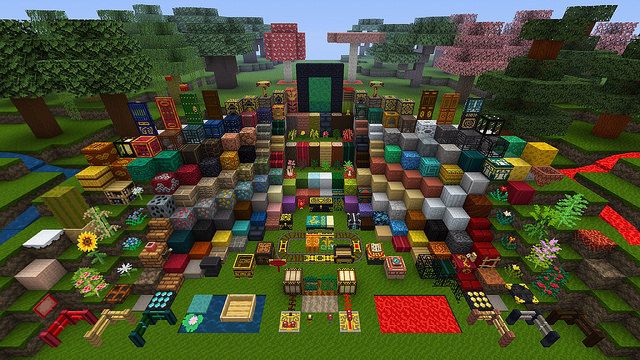 Minecraft October Update – Here's all the new things coming to the game on consoles
On Oct. 5, the company will be delivering a free game update for all Console Editions that will bring even more long-awaited features to your game, such as:
New mobs: You'll now find polar Bears (and their babies!) roaming frozen biomes
New items: Farm beetroots and keep yourself nourished with some healthy beetroot soup
Banners: Make beautiful banners to hang in your bases and spruce the place up
New terrain generation: You'll find Igloos in Arctic biomes, Fossils buried underground, as well as different village paths and materials
New blocks: End Bricks, Beetroot, Grass Path, Frosted Ice, Magma, Nether Wart B-lock, Red Nether Brick and Bone Block
The new Minecraft October update will definitely give it a fresh look. Polar bears are also expected to arrive on the Pocket Edition of the game in the new update. We'll keep a lookout for that and let you know if we get any confirmation on that from Mojang.
Minecraft is a sandbox video game originally created by Swedish programmer Markus "Notch" Persson and later developed and published by Mojang.
Till then stay tuned to MobiPicker. Will you be buying the new Chinese mythology pack for the game when it releases? Let us know in the comments. Also, give us your thoughts on the new Minecraft October Update.