February 8 is being celebrated in China as the beginning of New Year. Chinese calendars are based on Lunar cycles and this year is marked as the 'Year of Monkey'. A number of developers have released various updates to their popular games to cash on to this auspicious festival celebrated in China. Mahjong and Microsoft have already released a new skin for their popular game Minecraft and the new skin is said to be inspired by the popular Chinese classic 'Journey to the West'. Minecraft is celebrating Chinese New Year with this $1.99 skin update and two other free of cost skins- Red Boy and Guanyin.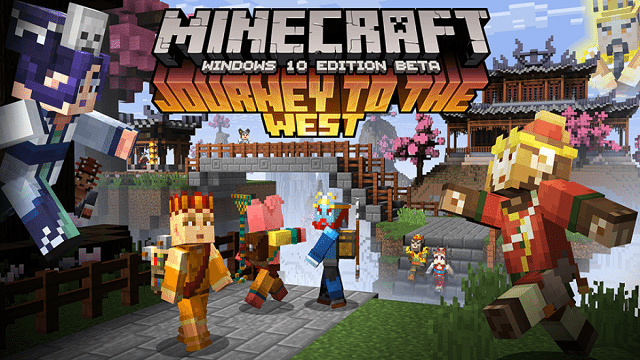 For those who are not acquainted with 'Journey to the West', it is a classic novel about the pilgrimage of the Buddhist monk Xuanzang and his companions (including the "Monkey King") and is filled with references to much other Chinese folklore. The novel has inspired many Anime and Manga series including the famous Dragon Ball series.
Microsoft on its official website has written, "Minecrafters can celebrate the Year of the Monkey as the Monkey King himself or one of over a dozen characters from the iconic Chinese folk story". The Minecraft: Pocket Edition 'Journey to the West' skin pack includes playable skins of Xuanzang Monkey King, Princess Iron Fan, Lord Hundred-Eyes, and many other characters from the novel. There is a total of 15 different skins. These many skins mean something for everyone.
However, it is not clear whether console version of Minecraft is also getting the new Journey to the West skin update but a Microsoft spokesperson informed 'GameSpot' that "each version of Minecraft has different development schedules and timelines for new skin packs and content" and to "stay tuned" for details.