Minecraft will soon be getting a special subscription service, not unlike Humble Monthly Bundle. In it, you will get a whole bunch of exclusive gear, items and DIY crafting recipes.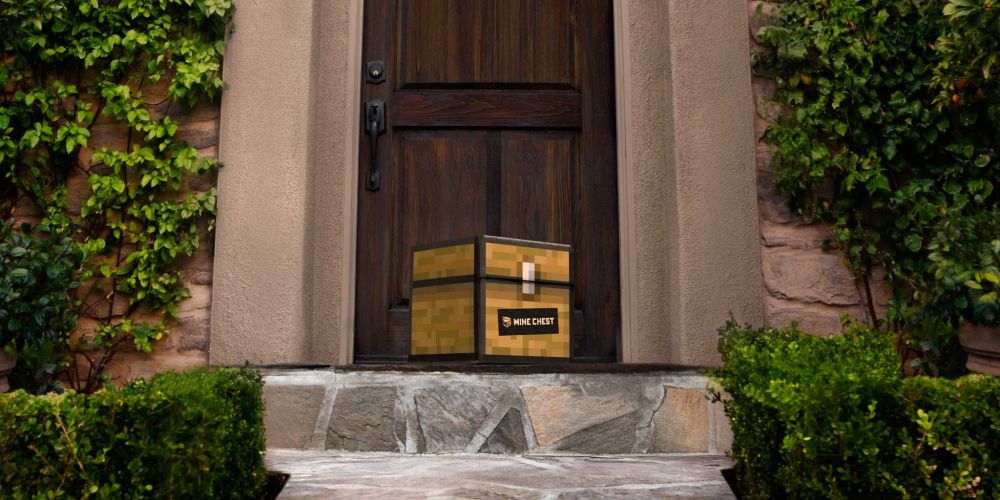 Called the "Mine Chest", the subscription will be priced at $29.99 per month. An additional $7 will be charged for tax as well as shipping and handling. As the official blog post puts it, "Now you can subscribe for a monthly box of Minecraft goodness, even some items that you can't mine anywhere else."
The official site specifies some examples you might get: exclusive Mincraft T-shirts, Minecraft Toys and Collectibles as well as exclusive Minecraft items available to subscribers first. The items available to each month will be unique, and feature stuff from all kinds of places from Minecraft: Jungles, Frozen Plains, even the Nether.
Unfortunately, the subscription service is only available in the US at the moment. Mojang does have plans to make the service worldwide, however. Still, I wouldn't advise holding your breath for it. The service will start shipping Mine Chests in May 2016 for the USA.
Additionally, if you want to get in on the beta chest, time's running out fast. Only 1 day remains to sign up, grab the beta chest and be one of the first to get your very own Mine Chest.
Ready to get right into it? Check out the official website!