Minecraft Pocket Edition has become immensely popular. Keeping players hooked to exciting stuff – from exploring randomly generated worlds to building amazing things like simple homes and grand castles – the game continues to be one of the highest rated games ever. On March 9th, Minecraft Pocket Edition received a major update – the 1.0.4 update brought in village trading, along with tons of tweaks and bug fixes. Very soon, Minecraft Pocket Edition and Windows 10 will be getting a big new update.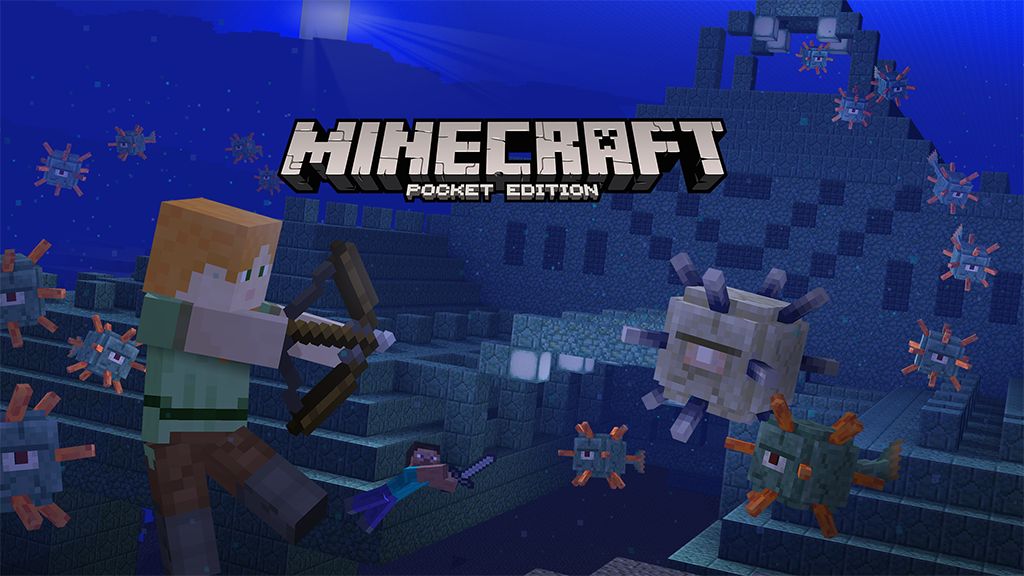 Mojang shares Discovery update news
Minecraft Update 1.1 – the next big update to be launched this year – will focus on uncovering new secrets. Aptly titled 'Discovery' update, the new update will let players explore many mysterious and wondrous things. The Epilogue Update, The Appendix Update, The Bit Where We Thank Our Cat Update will mean that the work on Minecraft is coming to close but that isn't what is in store, reveals the blog. Instead, the Discovery update will let Android users get a taste of what's on its way by letting them explore mysterious and wondrous things to uncover.
It's not called The Discovery Update for no reason: there are many mysterious and wondrous things to uncover. Barter with a cartographer for a treasure map, sling your supplies into a llama's pack (or into a shulker box) and embark on an epic quest to locate the dank and dangerous forest mansion! Does your route take you across an impassable river? The Enchantment of Frostwalking will solve that problem! Meanwhile, the Enchantment of Mending will keep your swordblade sharp no matter how many mobs you slay along the way. Defeat the sinister villagers who lurk within the mansion and make off with their precious loot – the Totem of Undying – and cheat death as you throw yourself into further peril!
The blog also mentions that crafters looking for a more sedate pace of discovery will be pleased to hear that they can now dye beds, smelt ingots and build with the fancypants new blocks: glazed terracotta and concrete. With Add-Ons expansion, players will also be able to remix mobs' movement properties!
Minecraft Discovery update release date
The exact date of Discover update release hasn't been revealed by the developers. However, Android users can soon get a taste of what's on the way with the beta that will be opened up for testing soon. "We're not ready to open the beta up quite yet, but as soon as we are we'll let you know! Promise!", says the blog.