Minecraft Console Edition will soon get the Build Battle Mini Game in a future update. 4J dropped a sneaky line during the 4j vs youtubers panel in Minecon 2016. Here's everything you need to know about the Minecraft Console Edition update.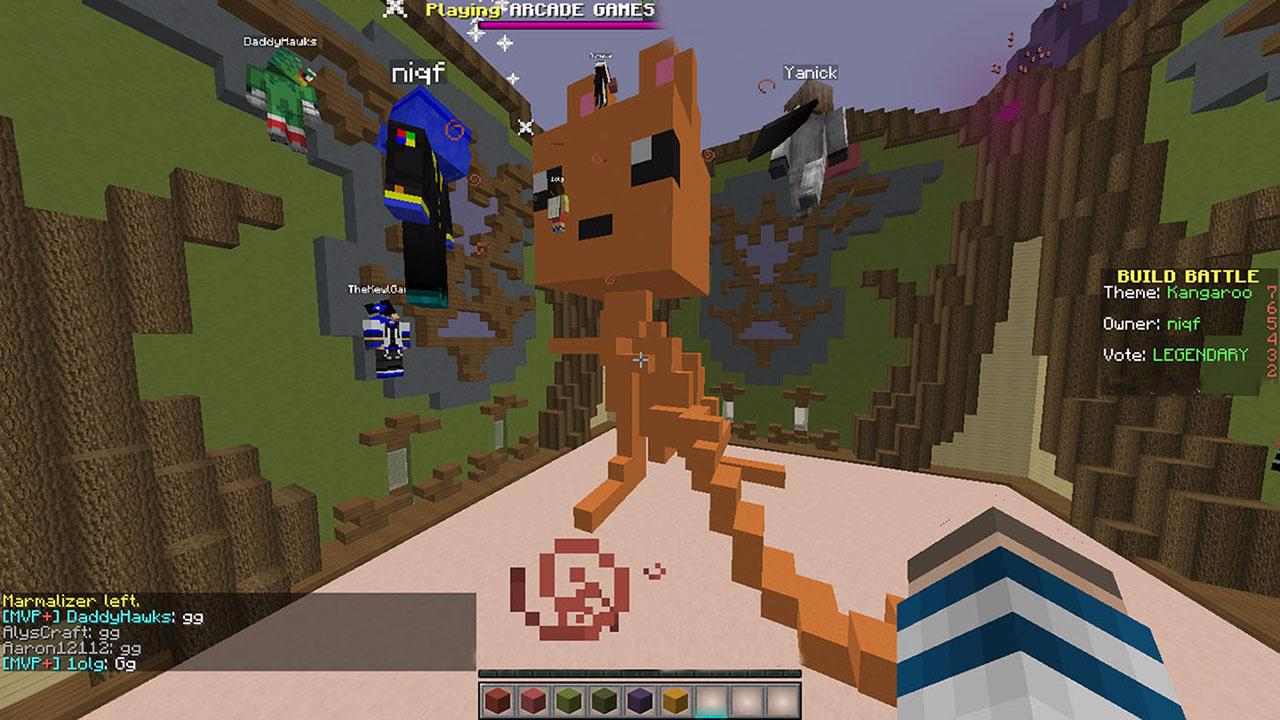 Minecraft Console Edition Update – Build Battle Mini Game arriving soon
At this current point on the console version of Minecraft, we have Battle which represents Hunger Games. There are three map packs for that currently and one more will be dropping very soon. We also have Tumble. The reasons why the game modes are similar in play style to their PC counter part but differently named is for purely copyright reasons.
So, back in June 4J tweeted about the new game modes coming to Minecraft Console Edition. Then, during MineCon 2016, someone asked them whether they could add a mini-game like Build Battle. To tat 4J replied "That's a good idea!".
Technically, it's not confirmed but 4J definitely showed their approval at the suggestion of adding a new game mode like this. 4J are the only Minecraft developers that don't really leak that much stuff. They like to keep things completely quiet. For example, no one expected Tumble to arrive to the game until it actually did.
Minecraft is a sandbox video game originally created by Swedish programmer Markus "Notch" Persson and later developed and published by Mojang. The creative and building aspects of Minecraft enable players to build constructions out of textured cubes in a 3D procedurally generated world
Let us know what you think about the new game mode coming to Minecraft Console Edition. Do you think it's pure speculation or are we truly onto something? Let us know in the comments. Minecraft also received a big Chinese Mythology update and you can also check out its details too.