Happy Halloween, well it seems that's the case from 4jstudios. Recently, we were given multiple DLC, and Minecraft Console Edition TU44 Changes. The update is coming out for all consoles and it's got skinpacks, battle maps, bundles and more.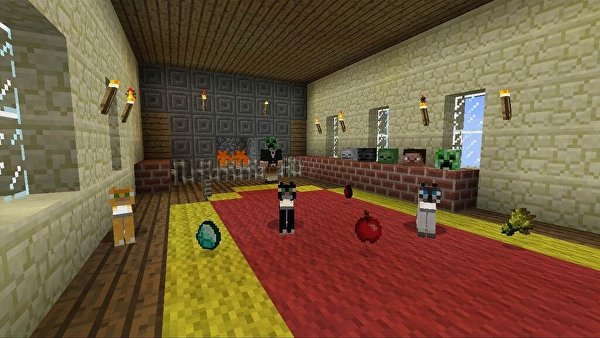 Minecraft Console Edition TU44 Changes
4j have been quiet for the past few weeks and it all lead to what we see in the game now. They pointed out on Twitter that an update is rolling out for Minecraft on Wii U, Xbox One, 360 and the Sony consoles. Also, they tweeted a new Halloween Battle Map DLC and a Campfire Tales Skin Pack.
They also tweeted a Spooky Bundle. It includes the Halloween Mash-up Pack, Campfire Tales Skin Pack and the Halloween Battle Map. Let's briefly get into the changelog to see what are all the new Minecraft Console Edition TU44 Changes.
Missing/incorrect tooltips when looking at various blocks and entities is fixed. Fixed Endermen not becoming hostile when a player makes eye contact with them. A fix for only one of eight Fossil variants generating per world. Igniting TNT blocks while one is already lit causing them to disappear is fixed. Fix for crash that may occur if the Ender Dragon attacks a group of Zombies. No faster healing due to food saturation in Battle mini game
Updated Battle maps to remove some areas where players could get stuck. Fix for MCCE 2521 – Shears don't break web blocks into Web block drop. Fix for MCCE 2505 – Knocking a Guardian off a height great enough to kill it on falling would cause a crash. There's also a fix for MCCE-2478 – Oak and Iron Doors Items have the wrong texture in the Inventory. Fix for broken Crafting Menu in 480 display mode.
Stay tuned to MobiPicker for more news and updates about the game.