Minecraft Console Edition Title Update 43 is live right now. As promised, the update will introduce a host of new features including new mobs, wildlife and enchantments. 4j has already tweeted on Twitter regarding this new update. "An update is rolling out now for Minecraft on Xbox One & 360, and for Wii U in North America! Sony consoles will get the update tomorrow."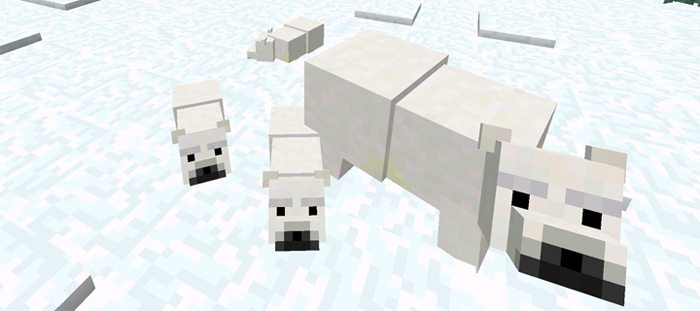 Minecraft Console Edition Title Update 43 features
Update Changelog:
1 – New blocks – End Bricks, Beetroot, Grass Path, Frosted Ice, Magma,
Nether Wart Block, Red Nether Brick, and Bone Block
2 – New items – Beetroot, Beetroot Seeds, and Beetroot Soup
3 – New enchantments – FrostWalker and Mending
4 – New terrain generation features – Fossils and Igloos (in newly
generated worlds)
5 – New mob – Polar Bear
6 – Banners
7 – Chinese Mythology Mash-Up Pack
8 – Sounds for Polar Bear, Witch, Squid, Snowman, Armor Stand, Cow
Horse, Item Frames, Leash Knots and Paintings
9 – Updated all Texture and Mash-up Packs with new items & blocks.
10 – Bundle Packs item to the in-game Minecraft Store, with the
Builder's Pack and Star Wars bundle in it.
You can check out the changelog for all the platforms on the official Miecraft forums. The update will also be out tomorrow for Wii U in Europe and Japan.
The update has also introduced a new battle map. When you download the Chinese Mythology Mash-Up pack, you will get this new battle map along with many other things. It may look like this update doesn't introduce a lot of things but that's not true. You will realize most of the changes once you start playing the game with this new update.
The Console Edition introduces new features such as a simpler crafting system, in-game tutorials, and split-screen multiplayer (excluding Vita), as well as online multiplayer for up to eight players online, which requires a PlayStation Plus subscription (PS4 only), Xbox LIVE (requires Xbox Live Gold subscription), or Nintendo Network. As with all versions, updates are free of charge.
Let us know what you think about the new Minecraft Console Edition Title Update 43.