We've just had Title Update 43 but there's a good chance that Title Update 44 isn't so far either. A lot of companies are taking advantage of the Halloween theme and bringing updates accordingly. So, it makes sense that Minecraft Console Edition October Update might be just around the corner. It could be released by the end of October. We want to go into detail as to what to expect.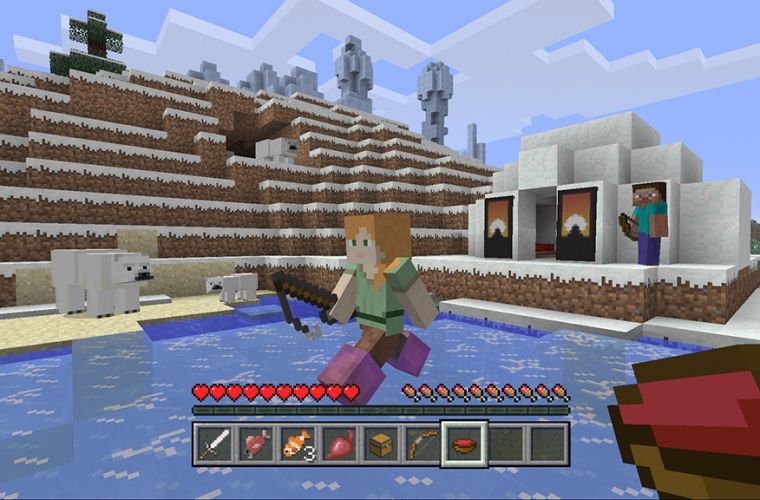 Minecraft console edition october update speculations
The update will mainly feature bug fixes. Every time we get an update from 4j, it introduces some new bugs. In the recent TU 43 update, we had duplication bugs and many more. So, the next update would mainly focus on bug fixes.
4j and Minecraft love Halloween. In the past, we've had skin packs, mash-up packs and texture packs. We have no idea what 4j are working on at the moment. But if you have any suggestions as to what could be introduced then let us know in the comments. However, 4j did tease us some update.
For all asking, the beautiful Chinese Mythology music was composed by @garethcoker
He's busy making more music for us at the moment 😉

— 4J Studios (@4JStudios) October 6, 2016
The winky face is what gave it away. So, could it Minecraft Console Edition October Update be arriving really soon? Well, so far there is no confirmation from 4j. But the fact that a major composer is busy making new music for them should be a clue that a new update is incoming.
Previously, we reported that Build Battle mini game could be coming to Minecraft Console Edition pretty mode. There's a bug chance that it is introduced in the next update. Just to summarize though, Title Update 44 will most likely be a bug fix update. But there will definitely be new content that follows the Halloween theme specifically.
Stay tuned to MobiPicker for more news regarding the Minecraft Console Edition October Update. Are you enjoying TU 43? Let us know in the comments.