Minecraft is the game that keeps on coming. With all the new and free updates, the game has easily caught up to its PC counter parts. Despite PC version of Minecraft getting beefed up and turning spectacular because of mods, the console edition still looks very appealing. The Minecraft Chinese Mythology Mash-Up Pack Trailer recently landed on Youtube and it looks amazing.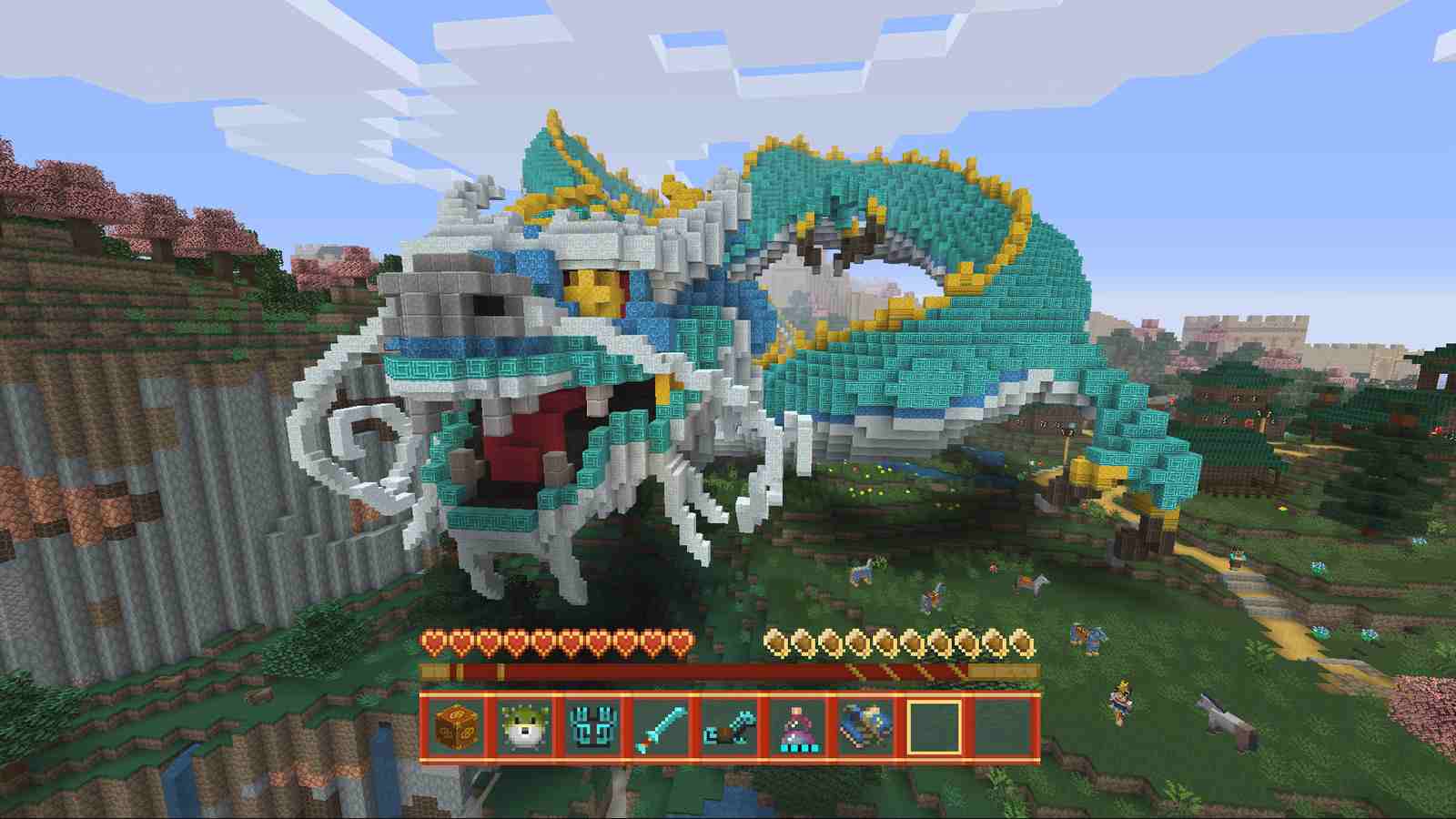 Minecraft Chinese Mythology Mash-Up Pack Trailer introduces a lot of new stuff
The trailer starts off with you riding a horse to a temple with two more persons standing in front of the doorway. The first thing that is showcased here are the new skins. Then we get a breathtaking view of all the temples in the game conveniently placed on blocky hills and connected by bridges.
The interior design looks even more amazing. All the decorations for tables, chairs, and walls give the game the authentic Chinese look it deserves. A few seconds into the trailer and you see a full view of a beautifully designed Chinese temple located at the very top of an iron/ granite mountain.
There are brand new trees and even a design of a traditional Chinese New Year Dragon. Another design shows a panda sitting amidst really large bamboo stick figurines. There's even a complete Chinese marketplace. The PlayStation blog expands on it even further.
"This mash-up also brings you 41 new skins to choose from and 13 themed music tracks for your worlds made using this pack. On top of all that, the Chinese Mythology Mash-up also includes a very special map for the Battle minigame which we released back in June. Just look out for the dragons!"
Let us know what you think of the Minecraft Chinese Mythology Mash-Up Pack Trailer. Stay tuned to MobiPicker for more news and updates related to Minecraft on the console and mobile devices.