Miley Cyrus & Liam Hemsworth are trying hard to have a baby. Rather rumors suggest that the couple is planning to have twins. However, despite trying everything the Malibu singer is not having any success. Check out the other details!
According to InTouch, Miley Cyrus & Liam Hemsworth are not eager to get married. However, the pair is really trying everything to have a child. The former Disney star is just struggling to get pregnant with her on and off fiancé, Liam Hemsworth.
Miley Cyrus Struggling To Conceive
The source says that the 24-year-old singer is doing everything right to conceive. She is eating well, trying to remain sober, drinking plenty of water and also indulging in lots of sex. But even then she is struggling to conceive.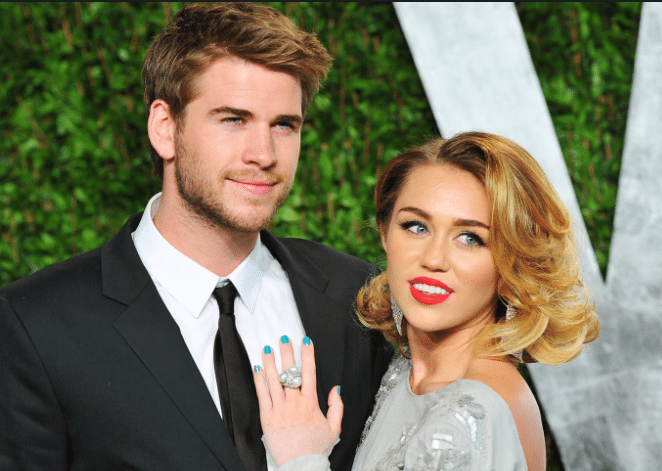 Her beau is also a bit worried because of this issue but has been trying to look supportive in front of the singer. Hemsworth keeps telling her almost every day that she will conceive at the right time. Miley Cyrus and Liam Hemsworth relationship seem to be really going strong with the singer putting all her dirty past behind.
She has decided to tread a clear path and has quit her hard-partying days. She even recently stated that she has given up smoking marijuana. In an interview, Miley Cyrus said that she wants to be among the people who will make her get better, more open and evolved.
And Cyrus has realized that people who are stoned will certainly not make her feel sharp and super clear. That is why; she has given up her partying days and smoking pot.
Miley Cyrus & Liam Hemsworth Trying For Twins            
According to Hindustan Times, the couple reunited in 2016 wants to have twins. Both of them would love to have that dynamism to their family and Miley is just very much eager to give a child to Liam, especially twins.
Miley Cyrus & Liam Hemsworth even have checked into IVF to enhance their chances of having twins. Both are super excited and would love to have a girl and a boy.
Also Read: 123Movies Is Back Again! Free Movie Streaming Site Got A NEW Name