Wedbush Securities Senior Analyst Michael Patcher says that there is absolutely no chance for Microsoft's Xbox Will be able to replicate Netflix's Success.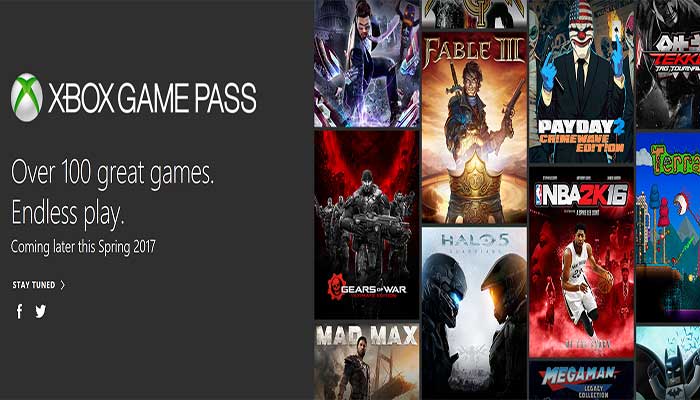 Microsoft recently in March Xbox Game Pass was announced by Microsoft. The latest Xbox Game Pass includes gaming titles such as Halo 5, Saint's Row 4, Mad Max, Gears of War, and Fable 3 for a newly built streaming service.
For the time being, it is only available for the Xbox 's Insider Program members. The services for a broader audience will soon be launching later this spring. Microsoft recently offered services as Unlimited Access for over a hundred mega titles of games at a very low price of $10 per month.
Michael Pachter appeared on the latest episode of Pachter Factor where he implied that Microsoft has absolutely no chance of ever reaching the success Netflix has demonstrated with their own Xbox Streaming Service. He also referred to the Netflix's user base and compared it what Microsoft will have if they tried. Also, pointed out to Gamefly, another similar project that was started way back but is still struggling to even reach the Netflix's success.
Microsoft is a tech giant and they could definitely work out their way to the top. But, saying it would cross Netflix success is physically impossible. They have a great service in the form of Xbox Streaming Service but they'll definitely be reaching to the levels of Netflix highs in the time that is required to achieving that success.
Following is what Michael Pachter had to say in response to another question…
With Microsoft announcing its game pass Program, we are seeing the beginning of Netflix-style games models, but how long do you think it will take to reach similar success.

In response, the analyst boldly said: "That's an easy one, eternity.

Netflix has 93 million users as of the last earnings report, they're probably going to be at 100 million by mid-year, there's no chance Microsoft get anywhere near that.

This isn't the beginning of Netflix-style programs, Gamefly was the beginning of Netflix-style programs. Gamefly was exactly what Netflix was in 2006, DVD's by mail. The price was a lot higher, twenty bucks and I don't know their numbers today, but the last published thing I saw they had not got to 1 million customers paying twenty bucks a month.

It's a hard model to make work, and Gamefly had every game. The point is they had new games and even they can't get a lot of traction at $20 a month. Game Pass is $10 a month, we don't know a whole lot about it because it just got announced, but I looked at the titles that are listed as available and I see nothing that came out more recently than a year ago.

I saw Halo there, but Halo was a fall 2015 launch, and that was the most recent game I saw and then I saw a bunch of old games. So I think and I may be wrong, that the game publishers are reluctant to put anything out there on Game Pass that they believe they can still sell to you.

I didn't see Grand Theft Auto on there, which came out 2013, next-gen 2014 and Take-Two sold 15 million units of that game in 2016. Not at high prices, probably $30-40, but if they can sell it to you for $30-40, why are they going to give it to you for $10 a month and only get a small percentage of that?

The point is, if the publisher thinks you're a big enough chump to buy a three-year-old game at $30-40 bucks, they won't give it to you for $2/3 and let you play to your heart's content.
Based on Michael Patcher's analysis and all that's evident, we can safely say that Microsoft has the potential to achieve a huge success but that is achievable over time. Microsoft will have to spend some time with their Xbox Streaming Services and they'll eventually be successful over time.