On the Second day of Build 2016, Microsoft announced no. of new improvements and capabilities aimed at developers for increasing promotion and monetization opportunities. Also, the app submission and management has been simplified luring new developers to the ecosystem.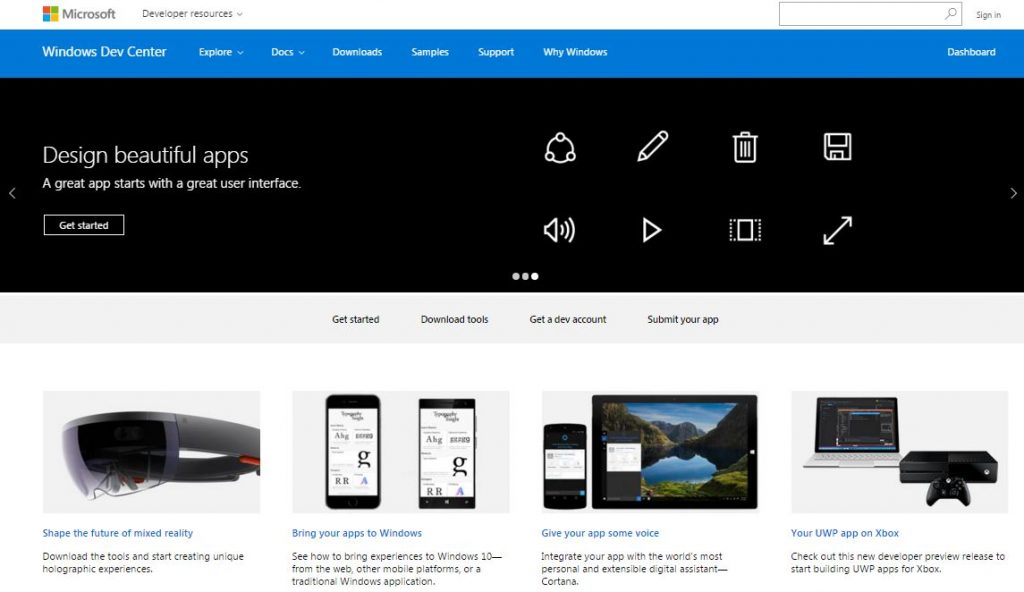 The first major improvement comes from Facebook which plans to bring both App Install Ads and FAN SDK to Windows developers later this year for improving app monetization. Along with that, Microsoft announced the new Microsoft Store Engagement and Monetization SDK which integrates the advertising features of the Microsoft Universal Ad Client SDK with other features related to Store services, in a single unified installer. Following is what Microsoft had to say in their announcement.
New monetization options with Facebook Install Ads and payout enhancements
Streamlined app submission and new ways to distribute apps and run betas
More ways to engage and promote your apps
New capabilities for getting customer feedback, analyzing app performance, and experimenting to improve your apps
Ability to Preview Dev Center features through the Dev Center Insider Program
Extend Universal Windows Platform (UWP) to Microsoft HoloLens
And a new landing page for the dashboard:developer.microsoft.com/windows, setting the foundation for integration of additional Microsoft developer programs
To learn more about this development, you can read this Windows Blog post.