Washington-based tech giant Microsoft is all set to ship their new line of VR headsets in the spring of 2017 partnering with companies like Dell, Lenovo, Asus, HP, and Acer. While HTC Vive and Oculus Rift are providing cutting-edge immersive experience, we will have to wait and see whether Microsoft will win or lose the rivalry. Let's get into more detailed description!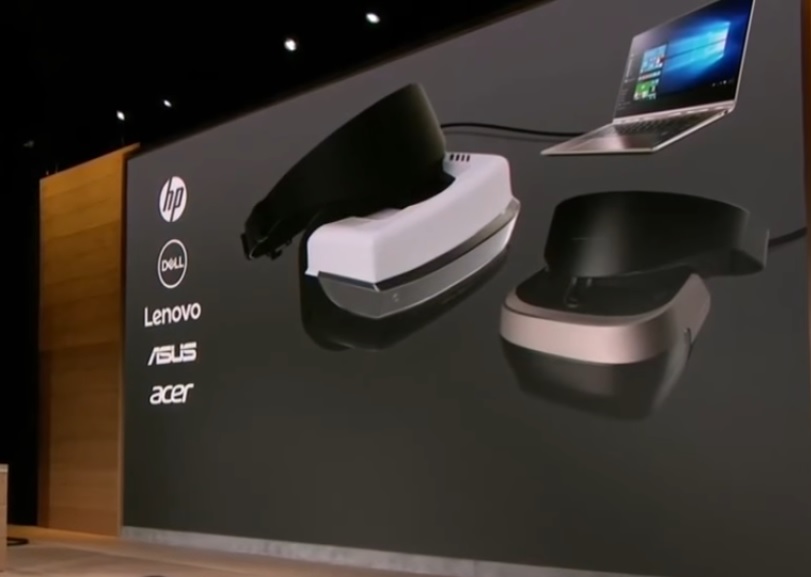 Microsoft VR headset Required Specs Sheet
Microsoft is planning to beat the record regarding minimum specifications for VR device which is previously set up by Oculus Rift. It is working hand in glove with Intel to meet the minimum hardware specifications and display requirements for the VR headsets.
The required specs sheet comprises of a DirectX 12 supported graphics card, 4 Gigs of RAM, USB 3.0 port, CPU with either quad-core Intel I5 processor or an Intel I3 processor with Intel's proprietary multithreading technology( Hyper-Threading Technology). Albeit GPU is not listed in the required specs sheet, experts suppose that HTC Vive and Oculus Rift will be in top-tier as per GPU.
Microsoft VR headset Practicality
Being at the top end both HTC Vive and Oculus Rift attracted only hardcore gamers. Taking this as an advantage and utilising the most out of Windows 10 capabilities in parallel, Microsoft is expected to target mediocre players and also the designers.
Why should PC users have all the fun? With this VR headset, even mobile and tablet users having Windows 10 as their operating system can enjoy the vastness of the product. It is also apt for those who love movies and live streaming.
Microsoft partnering with Oculus for Xbox One Streaming
Microsoft is partnering with Oculus to give an early Christmas gift for the Xbox One owners in the form of VR streaming for games. Three VR environments namely Citadel, Retreat and Dome, were created through the Rift app to provide a revolutionary gaming experience for its users.