In a bid to take on enterprise tool Slack, Microsoft has launched its workplace communication app – Microsoft Teams – for Office 365 users.
Available across Android, Windows, and iOS devices, Microsoft Teams promises a clean and easy-to-use platform to help workers chat and connect with their colleagues at ease. The platform will be rolling out to all commercial organisations under Business Essentials, Business Premium, Enterprise, E1, E3, and E5 plans. It offers support for threaded and persistent chats to keep the users engaged and is deeply integrated with Skype for seamless video and voice conferences.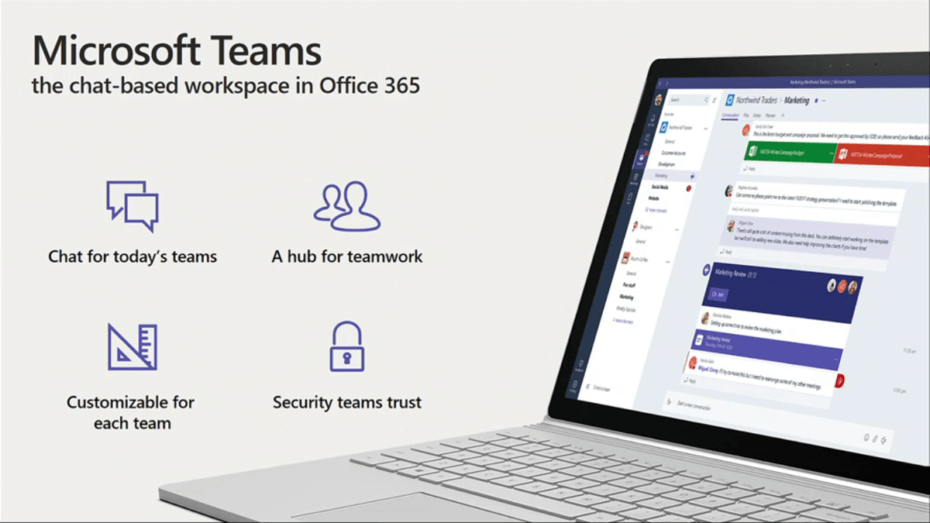 Microsoft Teams Key Features:
The initial version of Teams looks pretty neat and takes on slack in the best way possible. It delivers the best bits of Office 365 apps, along with emojis, stickers, GIFs and some unique features such as the ability to schedule meetings and events without leaving the interface of the platform.
Moving with the whole Office 365 experience, Teams also offers built-in access to Microsoft's suite of productivity apps – SharePoint, OneNote, and Skype for Business. It allows users to create private groups unlike Slack's channels and is also expected to have third-party integrations including Growbot, SAP and Trello in coming months.
Other features bundled with Teams:
Work on documents right in the app
Add tabs to provide quick access to frequently used documents and cloud services
Explore data and take quick actions with bots
Broad compliance standards support
Data encryption at all times, at-rest and in-transit
Multi-factor authentication for enhanced identity protection
Long story short, these and many other features clearly draw a line between Microsoft Teams and Slack. Teams is an intelligent, free and the kind of software that puts pressure on its competitors. It will be a part of Microsoft's Office 365 services which has more than 80 million monthly active commercial users and will be hitting 181 markets in 19 languages.
Since the preview launch of Teams, more than 100 new features have been added and over 50,000 organisations have started using the platform. Some of those being Alaska Airlines, Cerner Corporation, ConocoPhillips, Deloitte, Expedia, J.B. Hunt, Hendrick Motorsports, and Three UK.