Since 2015, we haven't heard much about the next Surface Pro device. Surface Pro 4 is doing well and is likely to be succeeded by Surface Pro 5 as early as Q1 2017. Microsoft Surface Pro 4 has been a really successful tablet for Microsoft, registering good sales all through the year especially during Black Friday and Cyber Monday deals last year. According to latest reports, Microsoft is planning to launch its new Surface Pro 5 2-in-1 early 2017.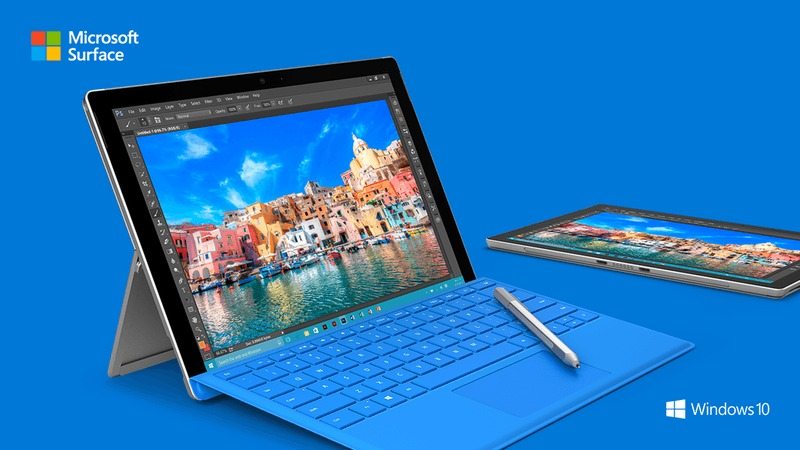 Microsoft Surface Pro 5 To Sport 4K Display And Magnetic Charging Stylus
China's Economic Daily News, the original source of Surface Pro 5 information, hints at the Surface Pro 5 featuring an Ultra HD display and magnetic charging stylus. Microsoft's Surface Pro 5 will be manufactured by Pegatron Technology. Microsoft's Surface Pro 5 sales are likely to benefit Pegatron Technology as well. Initially, Microsoft had considered adding Quanta Computer also as a manufacturer of the Surface Pro 5. But no confirmation has been announced so far. Considering that most of the displays are going beyond normal HD, Ultra HD display in Surface Pro 5 isn't a surprise. Magnetic charging stylus has been expected for quite some time now and its presence in Surface Pro 5 will likely please Microsoft fans.
The Surface Pro 4 has been successful so far. Meticulously crafted to be a powerful, ultrathin laptop, this one's great for business travel. There are several variants of Surface Pro 4 – all offering different configurations of storage and RAM. For example, you get to choose from 128GB +4G RAM or 256GB + 8GB RAM or the same 128GB + 4GB RAM with Intel Core i5 processor. The Surface Pro 4 sports a 6th Gen Intel Core m3 processor, 128GB SSD, 4GB RAM as the standard configuration. It comes with 12.3-inch PixelSense touchscreen display and Surface Pen. PixelSense Display has stunning color and contrast that comes to life with Surface Pen and touch. The tablet is compatible with Surface Dial. Microsoft calls it "the tablet that can replace your laptop".
Microsoft Surface Pro 5 Release Date
According to the report, a Q1 2017 release for Surface Pro 5 is highly likely. Since there has not been any official announcement from Microsoft yet, it looks like the company may change its plans about the release schedule. What do you think about Surface Pro 5's Ultra HD 4K display and magnetic charging stylus? What other features would you love to see on the Surface Pro 5? Post your thoughts in the comments section.