It won't be an overstatement to say that the much-awaited Microsoft Surface Pro 5 has been one of the hottest gossips in the tech town this year. The Surface Pro 4 was a huge success, and Microsoft knows that its Surface lineup of devices is doing really well. Fans are asking for more, and this is the right time to release the next iteration of the Surface Pro series of hybrid tablets. But when will the Surface Pro 5 release?
A report by Breathecast says that the laplet (laptop-tablet hybrid) will be announced in October and might get launched in the spring of 2017. This projected launch date is predicted while keeping in mind the October 2015 release of the Surface Pro 4. Also, Microsoft has rescheduled the second half of Windows 10 update for early next year, which again points towards an early 2017 release for the Surface Pro 5.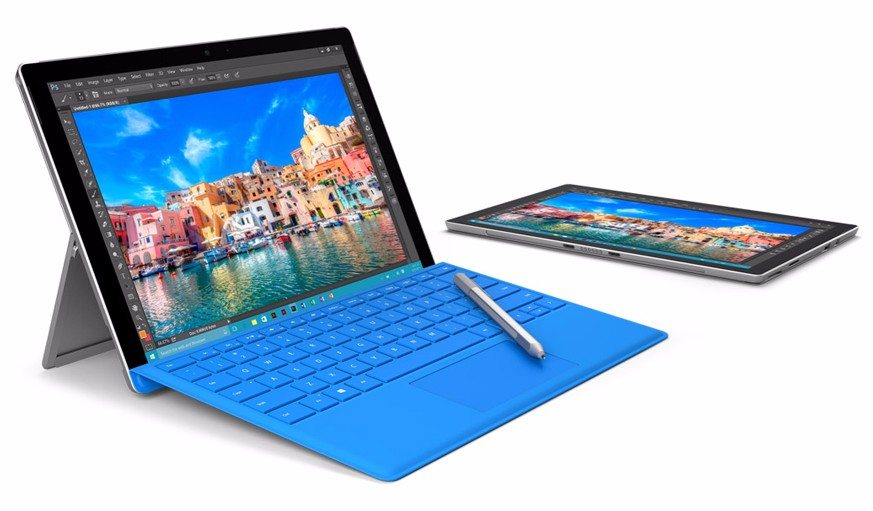 According to a Yibada report, the delay in the launch of the Pro 5 is the result of Microsoft wanting to use Intel's 7th gen Kaby Lake processors. The next-gen chips haven't been released yet, which is why Microsoft wants to wait and use the best and the fastest processor in its much-awaited hybrid tablet. On the software side, the device will be powered by Windows 10 Redstone 2 (RS2) update. Meanwhile, the Surface Pro 4 is being offered with a $300 discount if you buy it with a Xbox one, which further suggests that stocks are being cleared to make way for the next device.
As for the exceptional features, 4K reported that the Microsoft Surface Pro 5 will come with a 4K Ultra HD screen, which will be a huge leap in the tablet segment. Some might see it as an overkill and may think that a resolution of 2,736 x 1,824 pixels is enough, which is why many would not want to pay extra for the 4K display. Well, there are rumors that the 4K screen will be seen in a higher variant of the tablet, which the general variant will come with a regular 2K display.
Thanks to the Kaby Lake processors, the Surface Pro 5 will be more power efficient and will thus give out a better battery life than its predecessor. As reported by Neurogadget, the tablet is rumored to come with up to 16 GB of RAM and one of the latest AMD Polaris 10 or Nvidia Pascal GPUs. Other rumored features include a rechargeable Surface Pen, USB-C, better cameras, and more.
Of course, you should take the rumors with a pinch of salt and wait for an official confirmation from Microsoft. But we can surely say that if the Surface Pro 5 does get a 4K screen, 16 GB RAM, and other innovative and beastly specs and features, then it is surely going to be the best hybrid tablet on the planet.