While we all wanted to see Microsoft's innovative approach towards the next Surface lineup, things have been far from expectations. First, no new Surface Pro or Surface Book in 2016 and now, no word on their 2017 launch. Microsoft's lacklustre launch cycle has disheartened the fans, but hopes are still high that the Redmond giant would make a comeback with a new Surface this spring. There's no official confirmation, but latest rumours clearly point towards an ultraportable Surface Pro 5.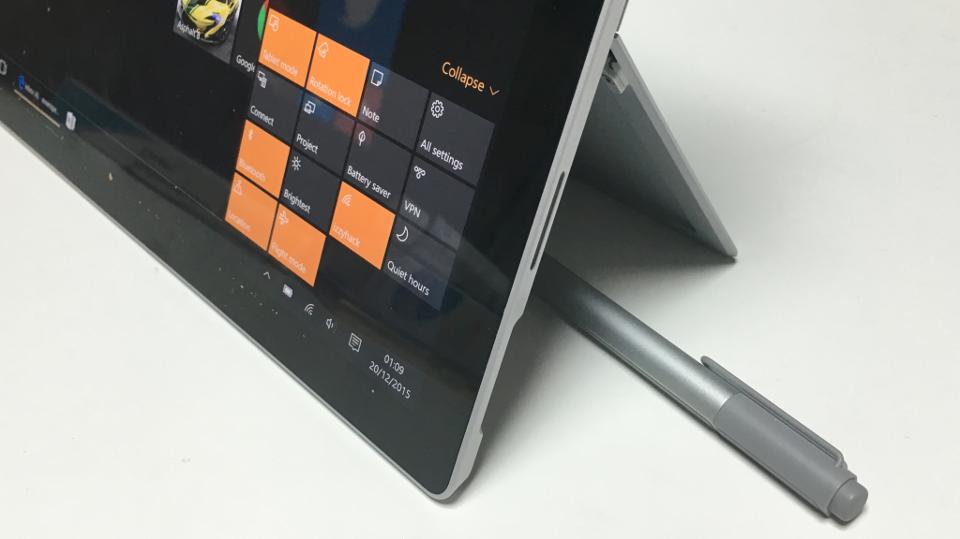 Not to mention, one of the most anticipated machines of 2017 – the Surface Pro 5 is already hitting the rumor mill. Microsoft, like always, will deliver a powerful machine with an exemplary software experience. It will undoubtedly match up with likes of MacBook Pro, but at the same time, this also takes Apple and Microsoft on the same page – where they both have nothing fundamentally new for the next generation of devices.
According to Microsoft watcher Paul Thurrott, Surface Pro 5 will ship with Kaby Lake, Intel's latest chip design and the newest generation of its Core processor lineup. Thurrott also noted that the upcoming machine will retain the same power connector that comes with the Surface Pro 4 and Surface Book. Though this contradicts earlier reports that suggest USB-C connector, it also hints that Surface Pro 5 will more or less have a similar design language.
Surface Pro 5 With A Dual-Display?
Along with improved hardware, it is also worthy to note that Microsoft could also introduce Surface Pro 5 with a dual-display. A recent patent filed by the tech-giant details a dual-display device with one side comprising a regular screen and other featuring an e-paper display.
If this is really in the works, the dual-display setup would be replacing the current Surface Type Cover accessory that allows Surface Pro tablets to be used as a laptop. However, it would also bring major improvements terms of battery life and overall usage.
As per patent details, the secondary e-paper display could allow users to manage music, like showing thumbnails of album arts for music playback. It would work as an input device, while the regular display – as usual – would work for output.
While, the patent tips at some advanced hardware, there's no denying that Microsoft's main focus would still remain on its cloud-based services and the Windows 10 operating system. Even if the dual-display doesn't make into the final version, the Redmond giant would still showcase what its current hardware can do with the software-based innovations in its cloud-based services and Windows 10.