Microsoft Surface Pro 4 has been one of the best Microsoft devices so far. There is quite an anticipation for the upcoming Surface Pro 5. Rumors have started piling up already. The 2-in-1 tablet is likely to feature a lot of changes to improve upon its predecessor.
Reportedly, the Microsoft Surface Pro 5 will likely be launched this October. However, the roll-out might start early next year. The October release date coincides with the Windows 10 Redstone 2 update's arrival. Also, Microsoft might want to stay in the competition with its rival. The Apple MacBook Pro 2016 is also expected to be released around the same time.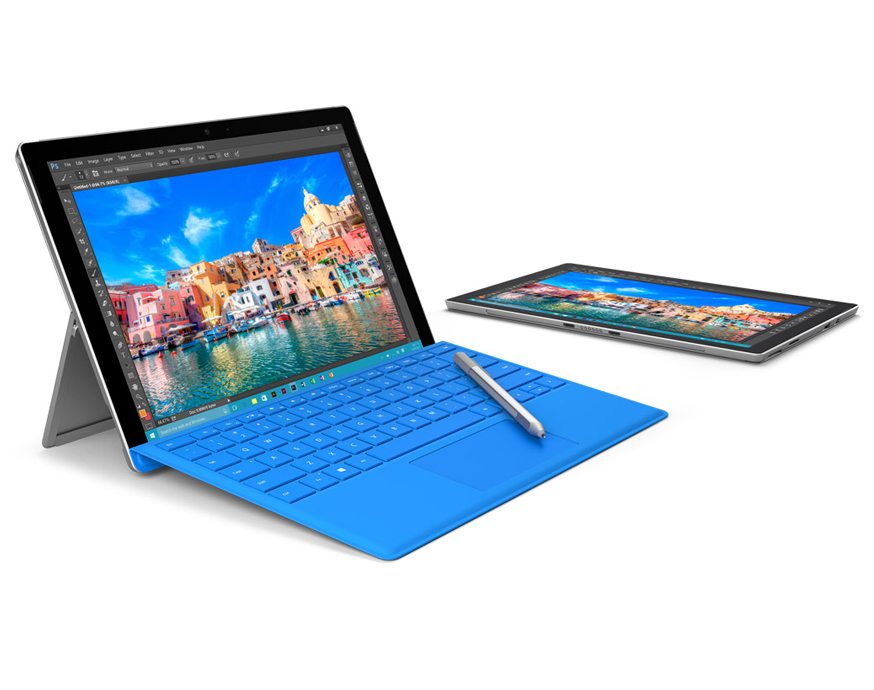 The laptop-tablet hybrid is expected to sport a 12.3-inch PixelSense display with 4K Ultra HD resolution. However, it is rumored to come in two variants – 2K display model and 4K display model. The tablet is expected to be powered by Advanced Micro Devices (AMD) or Nvidia Pascal GPU. It may be supported by 16GB of RAM and also run on Windows 10 with Redstone 2 Update.
However, new reports suggest that the upcoming 2-in-1 tablet might be powered by 7th-gen Intel processor, Kaby Lake. The Kaby Lake is the 14-nanometer successor to the SkyLake. It consumes less power and is anticipated to provide a 15 to 20 percent increase over its Skylake counterpart. The Kaby Lake processor uses a more optimized architecture and comes with the turbo boost and over boost functions.
As Intel just announced their new Kaby Lake processor, this could be a sign that the release of the Microsoft Surface Pro 5 might be just around the corner. In spite of that, Microsoft Surface Pro 5 might also be pre-loaded with a 4k Ultra High Definition Panel screen. The Surface Pro 5 is also expected to feature a USB-C.
The Microsoft Surface Pro 5 is expected to feature a 16-megapixel rear camera, and an 8-megapixel front-facing camera. Other anticipated features include a better battery and USB-C support for charging. Also, the Surface Pen is likely to come with several improvements. It might feature a rechargeable battery that supports wireless charging. The Microsoft Surface Pro 5 is expected to cost upwards of $899 for the base model, and $1,599 for the 4K UHD variant.
The Microsoft Surface Pro 4 came in three variants in India – Core i5/4GB RAM/128GB SSD, Core i5/8GB RAM/256GB SSD , and with Core i7, 8GB RAM/256GB SSD. The 12.3-inch tablet sports PixelTouch display with a 3:2 aspect ratio and Corning Gorilla Glass 4 protection. It's supported by up to 16GB RAM and up to 1TB SSD storage. The Surface Pro 4 features an 8-megapixel rear camera and a 5-megapixel front-facing camera. Microsoft claimed that the Surface Pro 4 was 50 percent faster than Apple's MacBook Air.