Microsoft fans are eagerly waiting for the company to add new products to its Surface lineup, and one of the most-awaited devices is the Microsoft Surface Phone. While earlier rumors had suggested that we might see the Surface Phone release by the end of Q3 this year, a new report from Ecumenical News suggests that the device will be launched in 2017, probably around April.
Terry Myerson, Executive VP of Windows and Devices Group at Microsoft, said in an interview with The Verge that the company will surely focus on the smartphone segment but only next year. In the meantime, the company wants to concentrate on Windows 10 Mobile as well as the PC version of the OS. Microsoft needs more time to work on the Redstone 2 and Redstone 3 upgrades before it rolls out the Surface Phone to the public.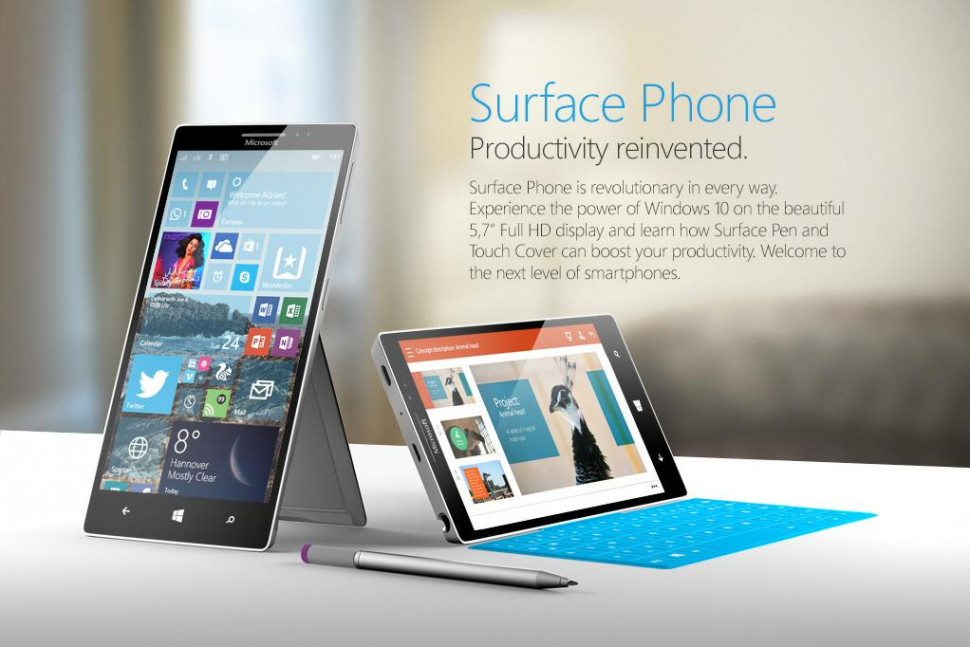 Some other rumors say that Microsoft is delaying the Surface Phone because the best microprocessor chipset compatible with Windows 10 hasn't been found yet. Intel might not release Atom processors for smartphones anymore, and if that happens, then Microsoft will have to look into other options like Snapdragon 830. That's because the Microsoft Surface Phone is supposed to be a flagship device and needs to perform like one.
The News Independent had previous reported some leaked images of the phone along with some specs. The phone was flaunting an aluminum and magnesium body and featured a 5.5-inch AMOLED Quad HD screen. In case Atom processors are still an option, the Surface Phone might be powered by an Intel Atom x3 64-bit processor coupled with 4GB of RAM and possibly 64GB of storage. The device might get a 21MP rear camera with PureView Zeiss 6-lens and an 8MP front camera with wide-angle lens.
According to a BitBag report, it is rumored that the Microsoft Surface Phone launch might happen at the next IFA event in Berlin. The device might have a starting price of $699 and the top most variant should cost around $1,099.