Microsoft's most recent release was the Surface Book i7, which is also believed to be the Surface Book 2 all the fans were waiting for. Talking about smartphones, Microsoft is more or less done with the Lumia brand, as the company wasn't able to achieve the same success as Nokia did with Windows Phones.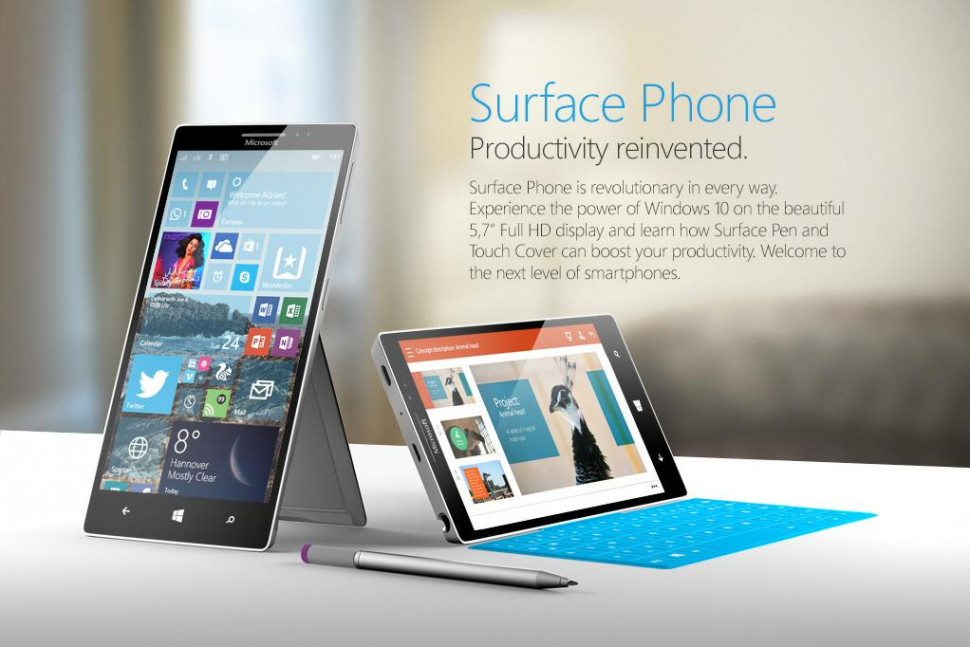 But that doesn't mean Microsoft isn't looking into the smartphone market anymore. In fact, Microsoft CEO Satya Nadella himself said that the company will release the "ultimate mobile device" in 2017. It is being speculated that this device will be nothing but the Microsoft Surface Phone that has been in the news for a while now.
Microsoft's Surface line of devices has received a good response in the market, and the company is looking to introduce a path-breaking smartphone with the Surface Phone. The phone has been getting delayed or is taking too long to get launch. A lot of rumors and speculations about the phone have been making rounds on the internet, so let's check out the latest ones.
Surface Phone Will Get Qualcomm's Snapdragon 835 Processor?
According to the latest reports, Microsoft will use the latest Snapdragon 835 chip in the Surface Phone. That's not really a surprise, most high-end flagship smartphones next year will get that processor. The new Snapdragon 835 chipset will take smartphone performance to a whole new level, and it will surely make the Surface Phone a power-packed beast!
Also, the Surface smartphone is rumored to come in two variants- one with 4GB RAM and another with 6GB RAM. It is being said that the 6GB variant will support x86 apps via Continuum, making it a serious phone for business users. The Surface Phone will get a Quad HD display and laptop-like accessories such as a stylus pen and a keyboard cover. The device is expected to get Windows 10 Redstone 3 pre-installed.
High-End Features Rumored, 8GB Variant Not Coming?
A TechTimes report suggests that Microsoft has allegedly codenamed the device as Panos. It is possible that an 8GB RAM variant that was suggested by earlier rumors may not be in development. The 4GB variant will not be able to run x86 apps via Continuum. A 21MP primary camera, fingerprint scanner, all-metal body, and a 5.5 to 6-inch display is possible.
Meanwhile, some reports tell a different story, and all those are also rumors. Some speculations suggest that Microsoft will use an Intel processor inside the Surface Phone, and that there could be three different variants. An AMOLED Quad HD or 4K display and dual lens camera setup are also possible.
Of course, all these are just rumors and Microsoft hasn't announced anything right now. The company likes to keep everything under wraps, so we hope for some official details soon. Until then, stay tuned for future updates.