If you're looking for the best possible Windows 10 portable solution, Microsoft Surface Book (i7 version) and the Surface Pro 4 can be great choices. They both feature excellent hardware, superb build quality, and excellent displays. While the Surface Book got a refresh in 2016, the Surface Pro 4 didn't receive refreshed 2016 models. Still, the Surface Pro 4 is the best Windows 10 tablet you can get. Let's see the differences between the two, along with hardware details.
Design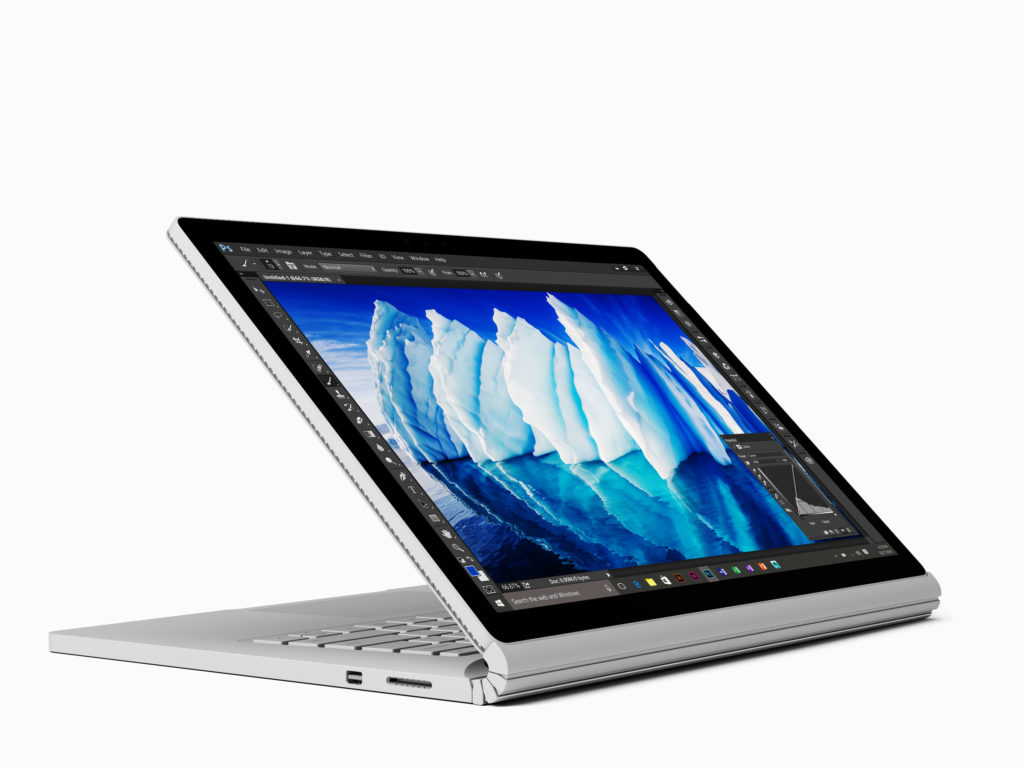 Aesthetically, both the Surface Book and Surface Pro 4 are lavishly attractive devices. Metal chassis, superb base with excellent keyboard found on the Surface Book, and the modern, rugged industrial design make both devices very pleasing to the eye.
The base of the Surface Book is detachable, transforming the device into a tablet. The futuristic hinge can't be flipped end-to-end, you'll have to detach the top, turn it around, and re-dock it in order to use as a tabletop touchscreen.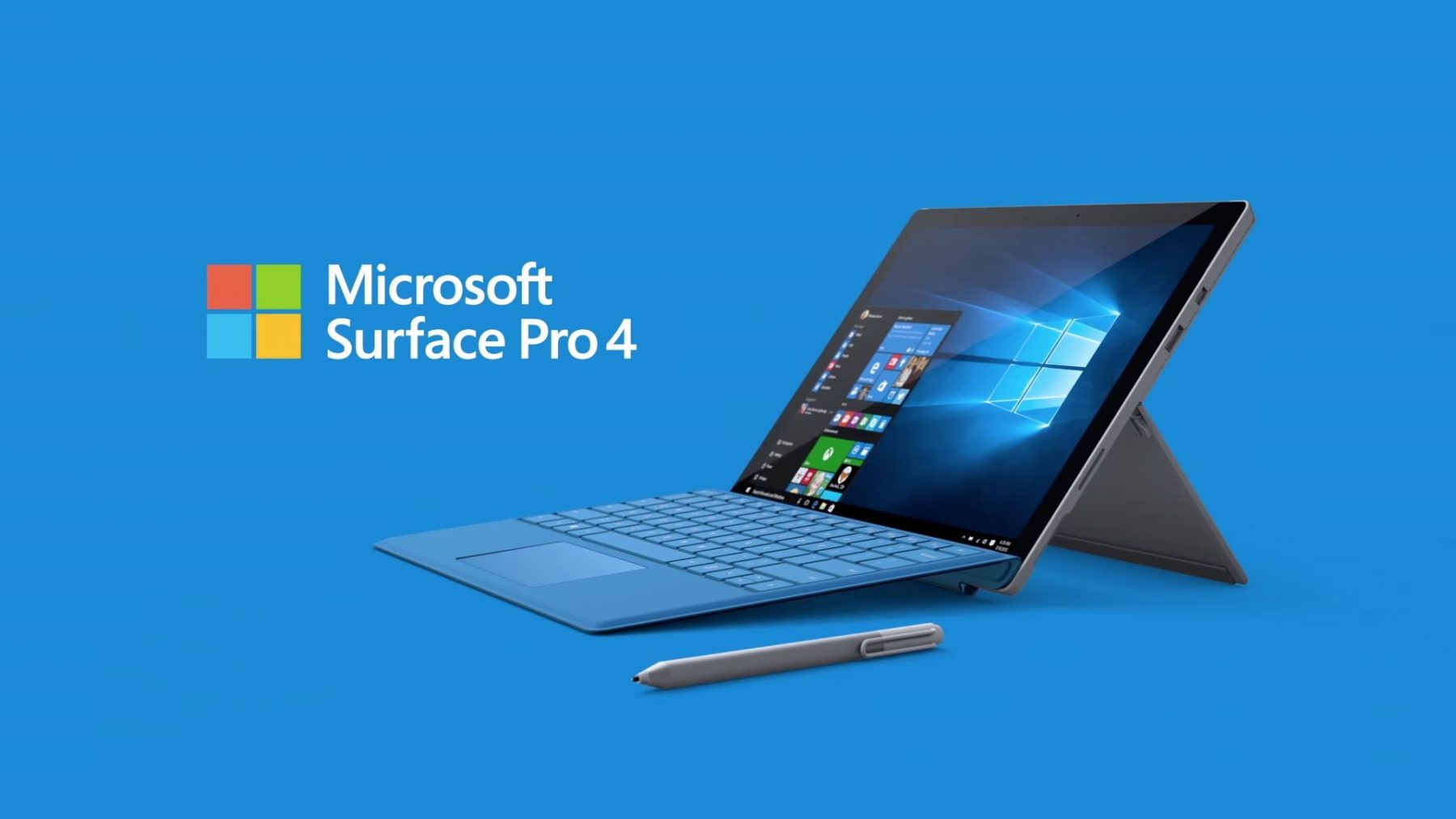 Hardware
The Surface Book (i7) is available in a couple of packages. The i7 models have a choice between 256 GB, 5112 GB and 1 TB SSD, 8Gb and 16 GB of RAM, and a Nvidia GeForce® GTX 965M 2GB GPU. Great hardware for a hybrid (laptop and tablet) device packing tons of power while also offering up to 16 hours of battery life.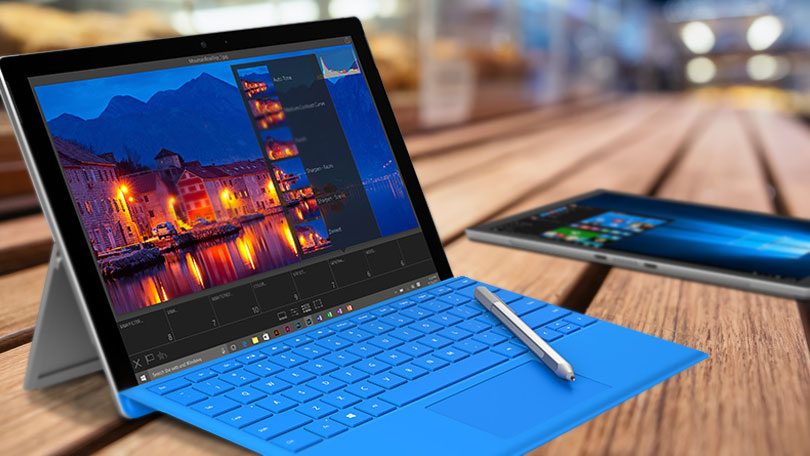 The Surface Pro 4 can be found in various flavors. The basic one features Intel Core M3 dual-core CPU clocked at 900 MHz, 4 gigs of RAM and 128 GB SSD. You can also pick Core i5 and Core i7 processors, pick 8 GB or 16 GB of RAM, and choose between 256 GB, 512 GB, and 1 TB SSD. Excellent hardware for a tablet, with a high price (the basic i7 models costs $1599). The battery can last up to 9 hours.
The Surface Book comes with a 13.5-inch PixelSense screen sporting a resolution of 3000×2000 pixels (267 PPI). High sharpness, rich colors and high viewing angles are the strongest sides of the display. The Surface Pro 4 features a 12.3-inches PixelSense screen with the resolution of 2736 x 1824 pixels (267 PPI).  Another excellent screen, great for work and fun.
Conclusion
When it comes to buying one, it all depends on what you're looking for. If wanting a powerful tablet that can be used for serious work, the Surface Pro 4 is a great choice, but it has some weak points. For instance, the Surface Pro 4 Type Cover is sold separately. If wanting to have a physical keyboard you'll have to pay $129.99 extra. Since the base model (M3, 4 GB of RAM) sells for $899, you'll have to shell out $1,028.99 in order to have a full-fledged laptop-tablet hybrid. If wanting a stronger CPU and more RAM, the base Core i7 ( 256GB SSD, 8 GB of RAM) model sells $1,599; with the Type Cover, you'll have to pay $1,728.99.
On the other hand, the base i7 Surface Book (256 GB SSD, 8 gigs of RAM, GTX 965m GPU) sells for $2,099. For around $370 more you'll get a full-fledged 2 in 1 device with a more recent Core i7 processor, much better graphics solution, a better battery, and a larger display. The Surface Pro 4 is great if going for the base model, and if Type Cover isn't on your list of must-have accessories. If wanting a proper hybrid device, go for the Surface Book (i7), since it packs lots more for a price that isn't so much higher than the one Surface Pro 4 (i7) sells for.