Along with the much-awaited Microsoft Surface Pro 5, the Surface Book 2 is also one of the most exciting devices that is going to be released soon. Earlier it was being said that the hybrid laplet would be released in 2016, but some new reports are suggesting that we will not see the new tablet-laptop convertible until 2017.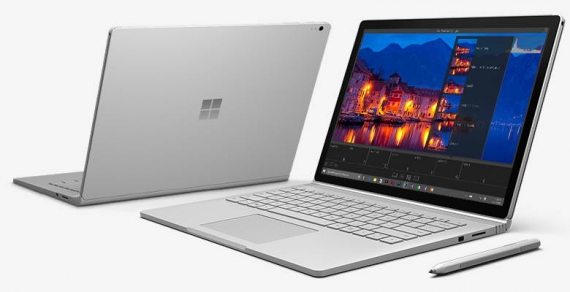 A ChristianToday report suggests that the Microsoft Surface Book 2 release date has been delayed to 2017 as the team developing the device is having issues with the design of the Surface Book successor. It is being said that Microsoft is trying to put in a 4K screen inside the device along with Thunderbolt 3, but the current design is causing conflicts, which is why a spring 2017 release is now being speculated.
TheBitBag reports that the Surface Book 2 will be powered by the latest Kaby Lake processor from Intel, and the new i5 and i7 chipsets will be faster and more efficient than their predecessors. Along with that, the device will come with USB Type-C port, a new design, better GPUs, and probably an improved Surface Pen with new features.
According to a TechTimes report, the new Kaby Lake processors in the Surface Book 2 will improve the battery life of the device. It is possible that the new device will come with a significantly longer battery life than the original Surface Book. On tablet mode, the original model gave 4 hours of usage, and it provided 8 hours of usage when docked. This is far below the expected standard, so Microsoft is expected to improve in this area.
More leaks and information is expected soon, so stay tuned.