The Microsoft Surface Book 2 is one of the most awaited Microsoft products of 2016. And even though the company does not keep its fans in the loop with its latest plans, the excitement around the Surface products is still very high. While Apple is working on releasing its new MacBook Pro 2016 lineup probably at the WWDC 2016, we have got the Microsoft Surface Book 2 coming up soon, probably next month.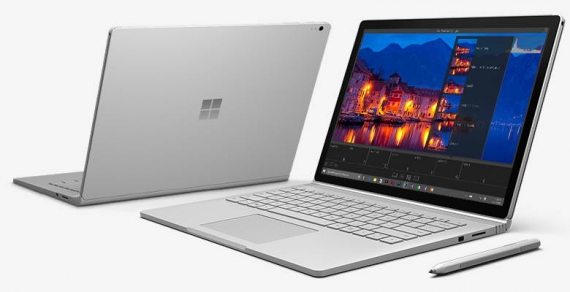 According to a report  by VineReport, Microsoft might unveil the Surface Book 2 as early as next month, that's June. Because that would be the perfect time for the company to compete against the 2016 MacBook Pro that is rumored to get launched between 13th to 17th June. Meanwhile, the original Surface Book has got a $150 price cut across all variants, as noted by IBTimes. The prices are expected to fall even more as the Surface Book 2 launch date comes closer.
As for the specs and features, the Microsoft Surface Book 2 is rumored to get Intel's 7th generation Kaby Lake processors for better performance and efficiency. In case that turns out to be true, then the Surface Book 2 might beat MacBook Pro 2016 that is rumored to get Intel's 6th generation Skylake processors. A report by TheNextRex also says that the Surface Book 2 might get a 4K display.
The same report notes that the successor to the Surface Book will also flaunt a USB Type-C port. This will bring faster data transfer, faster charging, and the ability to connect a secondary screen. The screen size might be 13.5-inch, but nothing has been confirmed yet. The new device is said to get a starting price of around $1499.